It has been discovered that a gang of robbers stole a train engine in Bihar.
A diesel train engine was brought in for repairs at Grahara railway station in Parauhni, Bihar. Within a few days many parts of the engine were missing. Subsequently, police raided the area. There is a tunnel near the train repair station. It was revealed that the thieves dismantled the train engine piece by piece and took it in 13 sacks and sold it at Kayalangadai.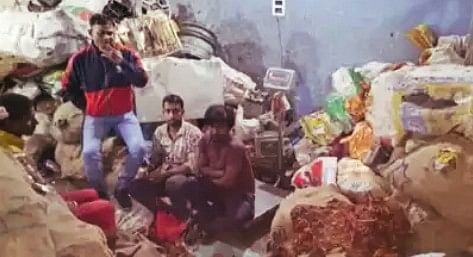 Also, the police arrested three people in connection with it. They have also taken them and recovered the parts of the train engine. The police are currently conducting an intensive investigation.
Similarly, a complete vintage meter gauge steam engine parked at a local railway station for public display in Purnia district was recently sold to one person. The railway administration has informed about this and filed a complaint with the police. In that investigation, a railway engineer had sold the engine by giving a letter stating that it had been issued by the divisional mechanical engineer of Samastipur division. It is to be noted that after examining the letter, the police found it to be fake and are looking for the culprit.