Since last May, this organization has been implementing the project 'Let's restore the sparrow'. Accordingly, they are providing one nest per person for free. Especially sparrows come there? They provide nests only after asking. Many nature lovers like this set up nests in their homes. As the structure of the roofs and tiles in the houses has changed, they thought that this nest would greatly help the sparrows to come and stay. As they expected, sparrows came and settled in the nests.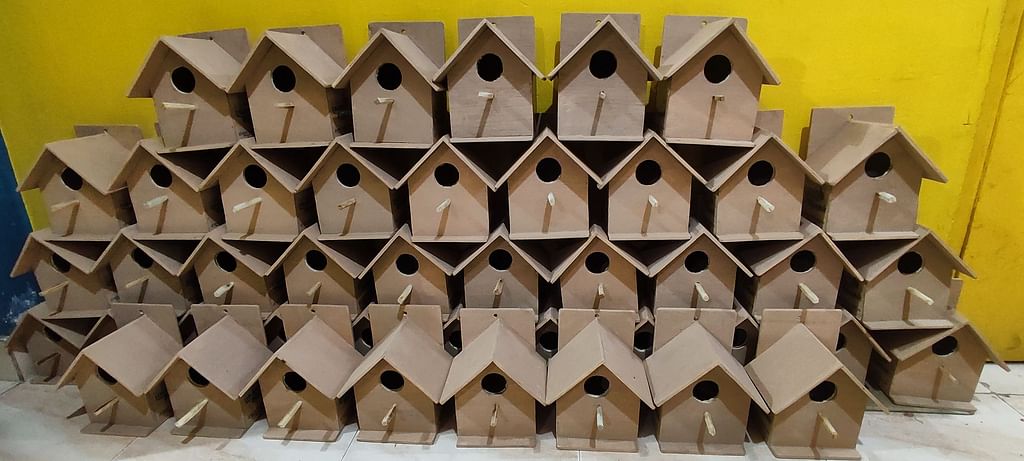 They take care of the sparrows that have arrived. As a result, the family, who were very interested in the project, planned to present a basket as a magazine for their home wedding ceremony. Accordingly, there is a symbol of green wings on one side of the cage. The wedding date is printed on the other side along with the name of the bride and groom.
Since sparrow nests are given as gifts for small festivals like birthdays, birthdays, etc., sparrows live in many homes, and man is to live in harmony with nature, not to destroy it! Says Rajasaravanan, president of Green Wings.
– Dharani M.S. Student journalist