Colombo: "Sri Lankan Prime Minister Ranil Wickremesinghe lamented that the only house he owned was destroyed in the fire.
The protest demanding the resignation of Sri Lankan President Gotabaya Rajapaksa has intensified in the country. Thousands of people from all over the country besieged the Presidential Palace in Colombo on Saturday. The security forces were unable to stop the people. Thousands of protesters entered the presidential palace and brought the entire area under their control.
It was reported that President Gotabaya Rajapaksa escaped from the Presidential Palace before the protesters seized the Presidential Palace.
Meanwhile, the house belonging to Prime Minister Ranil Wickremesinghe was also besieged. Vehicles belonging to the Prime Minister were vandalized and houses were also set on fire.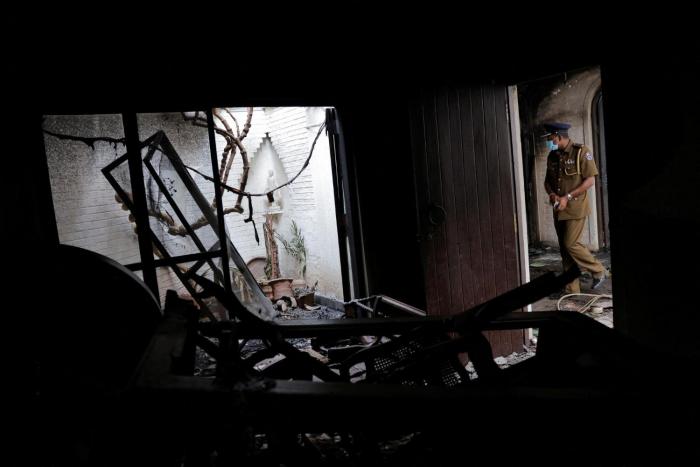 In this situation, Ranil Wickramasinghe addressed the nation about his house being set on fire.
Speaking about this, Sri Lankan Prime Minister Ranil Wickremesinghe said, "The only house that I owned has now been completely destroyed by fire. The 2,500 books in my library, which was my greatest wealth and treasure, were also destroyed. A 200-year-old painting was also destroyed. My collection of paintings and artefacts were destroyed. "Only one painting was recovered," he said.