Ruby Manokaran contested on behalf of the Congress party in the Nanguneri assembly constituency under Nellie East district and won. In the recently concluded Congress internal elections, two local leaders of Nanguneri constituency were newly appointed. While the incumbents had performed well, there was opposition to their replacement.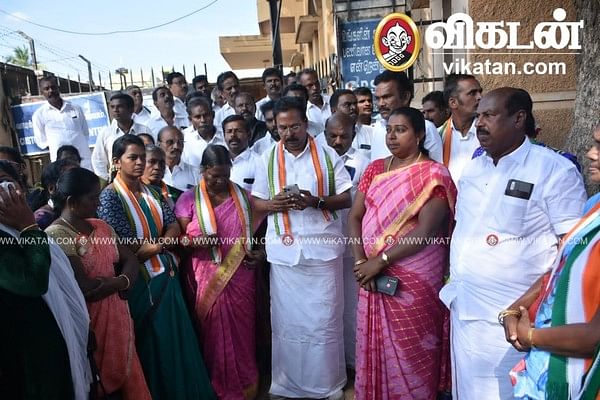 So on the 15th, the Congress party went to Chennai Satyamurthy Bhawan in seven buses from Nellai and asked for justice from the state president KS Alagiri. Then a mob entered the party office and severely attacked those who had left Nellai. Three people were seriously injured. The district leaders met urgently to discuss the issue and passed a resolution to take action against Ruby Manokaran.
It has been announced that party's Orungu Action Committee Chairman R. Ramasamy will inquire into the clash at Sathyamurthy Bhawan. A notice was issued to Ruby Manokaran to appear before the committee and explain. After that, he had asked for 10 days time as he had to participate in the programs already planned in his constituency. But, refusing to accept it, action has been taken by suspending Ruby Manokaran.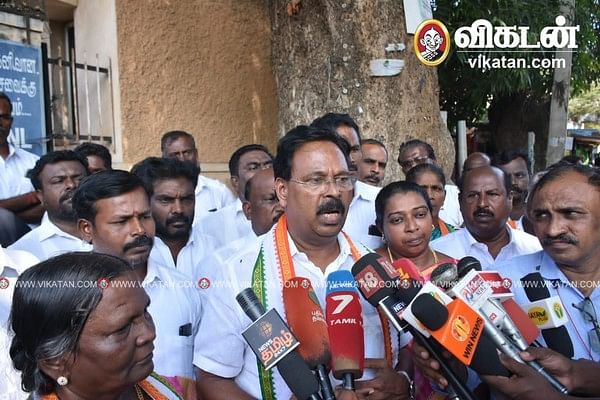 In this regard, Ruby Manokaran, who had visited to inaugurate the program of planting one lakh palm seeds in Kalakadu area of ​​Nellai district, spoke to the media in this regard. Then he said, "I have come to my constituency to participate in the programs I have already agreed. Even in the courts, if you ask for time, they will give it. But I have been denied that opportunity.
They have announced that they have taken an arbitrary decision without asking me for an explanation. This has given me a lot of trouble. I have worked for the party for more than 20 years. I have kept the party growing in my constituency. There is a question whether the State Disciplinary Action Committee can remove me as an MLA and State Treasurer of the party.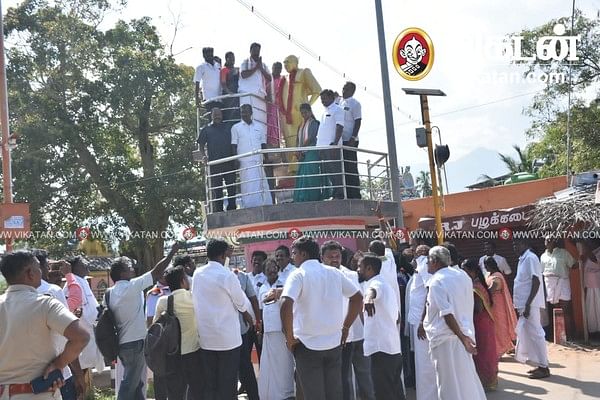 There is hope that party leader Mallikarjuna Kharge will take a good decision regarding this matter. I have worked with many leaders like Thangabalu, EVKS Elangovan, Thirunavukarasar and now KS Alagiri. I will appeal to the leadership against the decision taken without any explanation from me. I will go to Delhi if need be.
Congress workers of my constituency who went to seek justice from the party leader were beaten like sheep and cows. The responsible leaders asked me for an explanation without investigating the executives. It is regrettable that it was deleted without giving me time to say it. This is an insult to my constituents, not to me.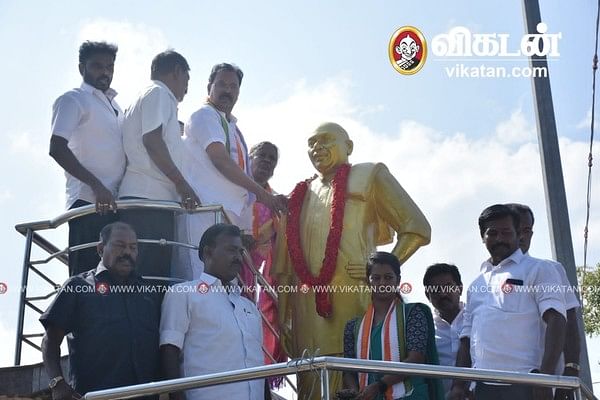 For another three and a half years I will strive for the same constituency as a member of the Legislative Assembly. Faster than before I will stay in this constituency and fight for the people who voted for me. Some people have messed with my desire to grow the party. This is a wrong move. I will appeal to party leader Kharge about this. Good things will happen," said Ruby Manokaran.