Islamabad: 13 dead after boat carrying evacuees capsizes in Pakistan Many went missing.
At least 13 people were killed when a boat capsized on the Indus River in Pakistan's Sindh province while bringing people rescued from flood waters. Many were lost. So far 8 people have been rescued. The search for the missing continues. Officials said that the army is still involved in the rescue operation.
Heavy rains in Pakistan for the past two weeks have caused floods and landslides across the country and Pakistan has been affected by a major disaster. 1,100 people have died in the unprecedented floods in Pakistan so far. More than 3 crore people have been affected. That is, 15% of Pakistan's total population has been severely affected by floods.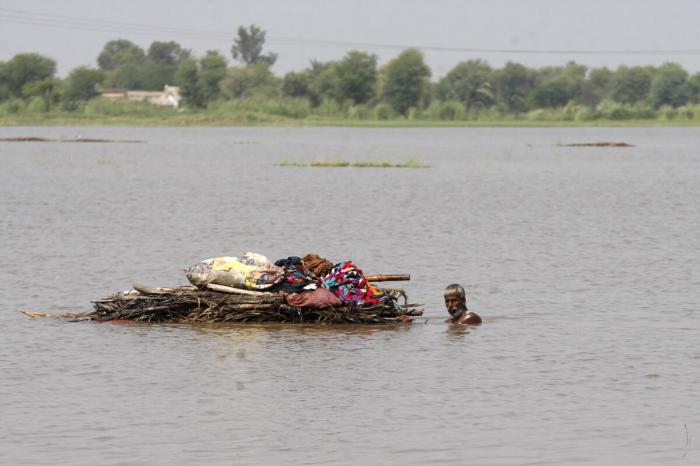 Also, the Pakistani government has said that Pakistan is facing a severe food crisis in the coming weeks due to the floods. Pakistan Planning Commission Minister Iqbal said, "Pakistan has become a victim of the impact of climate change caused by the irresponsible development of developed countries. Developed countries should come forward to help Pakistan economically," he said. In this situation, the United Nations has given about 160 million dollars to Pakistan for relief.