New Delhi: Tuticorin Airport in Tamil Nadu is undergoing an upgrade by the Civil Aviation Authority of India to cope with the increasing passenger traffic, provide better services and expand connectivity.
To accommodate the operation of A-321 aircraft at Tuticorin Airport, widening of runway, construction of new runway, new terminal building, technical wing, control tower and new fire station are being upgraded at a cost of Rs 381 crore.
The new terminal, which will be built on an area of ​​13,500 square meters, will have a capacity to handle 6,000 passengers during peak hours. The building will have all modern amenities and passenger amenities with 2 flyovers, parking facilities, new access road.
Inspired by the region's famous Chettinad houses, the new terminal will showcase the unique architectural identity of the southern region. This will bring a new dimension to the design of this terminal. The art form of this building clearly reflects the local culture and traditional art form.
The interior of the building reflects the culture and character of the city through materials and structure. The new terminal will resemble a four-star hotel with energy-saving features and sustainable features.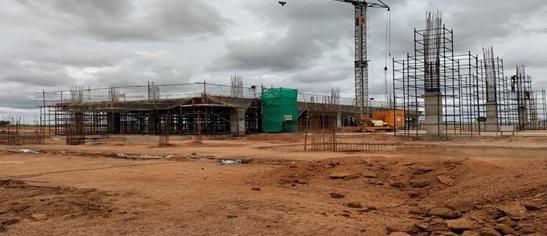 Thoothukudi Airport is the only airport in southern Tamil Nadu beyond Madurai. The development of this airport will not only fulfill the demand of the local community to expand passenger services but also boost the trade and tourism of Tuticorin and neighboring districts like Tirunelveli, Tenkasi, Kanyakumari. The upgrade and expansion of the airport is expected to be completed by December 2023.