Kiev: Ukraine says it has repelled an unconventional airstrike by Russia in the capital Kiev.
According to the Ukrainian military officials, "Russia has launched an unusual missile attack in the Kiev region. Russia has launched successive attacks from different directions in a very short period of time. "Ukraine has intercepted about 18 Russian missiles in this attack by Russia."
Kyiv Mayor Vitaly Klitschko said the Russian attack wounded three people and damaged a large building in the city.
Earlier, Ukrainian President Zelenskyi has been on a tour of European countries. Accordingly, Zelensky traveled to Germany and France last Saturday and Sunday to rally support for Ukraine.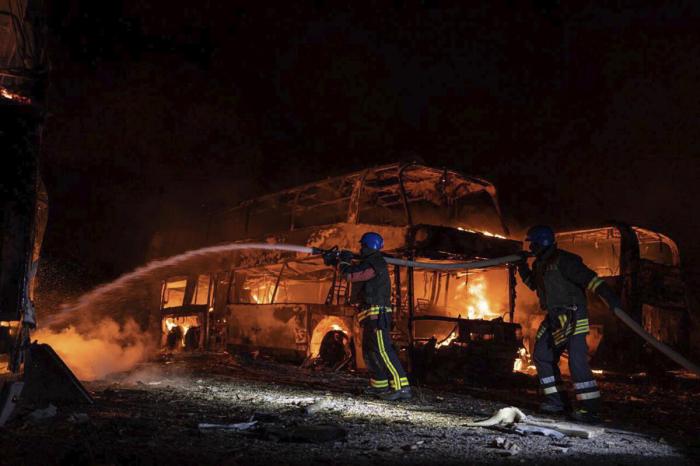 French President Emmanuel Macron met with Zelenskiy on Sunday. After this meeting, France promised to provide necessary military and logistical support to fight against Russia.
The French army has announced that 2,000 Ukrainian soldiers will be trained in France this year and 4,000 will be trained in Poland.
Also, German Chancellor Scholz has assured Gelance that Germany has given 17 billion euros in aid to Ukraine and that more aid will be given in the future.
It is noteworthy that Russia has carried out serious air strikes in the Kiev area.