Tokyo: US Speaker Nancy Pelosi has said that the US will not allow China to isolate Taiwan.
Nancy Pelosi is currently in Tokyo, Japan, at the end of her Asian tour. There, Nancy held consultations with Japanese Foreign Ministry officials, members of Parliament, and Japanese Prime Minister Fumio Kishida
He then participated in a press conference. He did not directly respond to China's military exercises in Taiwan's waters and said, "China can prevent Taiwan's officials from going to other places if they want. But we will not attempt to isolate Taiwan by traveling there. "The US will not allow China to isolate Taiwan," he said.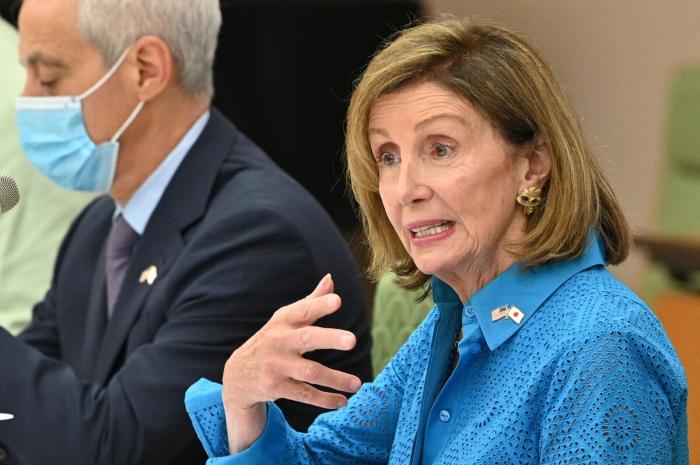 US House Speaker Nancy Pelosi traveled to Taiwan on Tuesday as part of her Asia tour. With this trip, Nancy Pelosi became the first US official to visit Taiwan after 25 years. China expressed strong displeasure with Nancy's visit. China also said that the US was interfering in China's internal affairs.
Nanci's visit also saw China conduct advanced anti-aircraft missile war drills near the Taiwan border. Subsequently, Taiwan's military has publicly announced that it is ready to face China if it starts a war. | Read more > Ready to face if China starts war – Taiwan army public announcement