Santosh, a youth from Kakkanoor village near Kanai in Villupuram district. A laborer, he is married and has a one-year-old daughter. In this case, Santosh was returning to Kakanur from Villupuram on a two-wheeler at around 4 pm on the 7th. Santosh was seriously injured in an accident where a truck collided with his vehicle. Santhosh was admitted to Mundyambakkam Government Medical College Hospital in a state of unconsciousness but the treatment was unsuccessful. The medical team who examined Santosh confirmed that he was brain dead.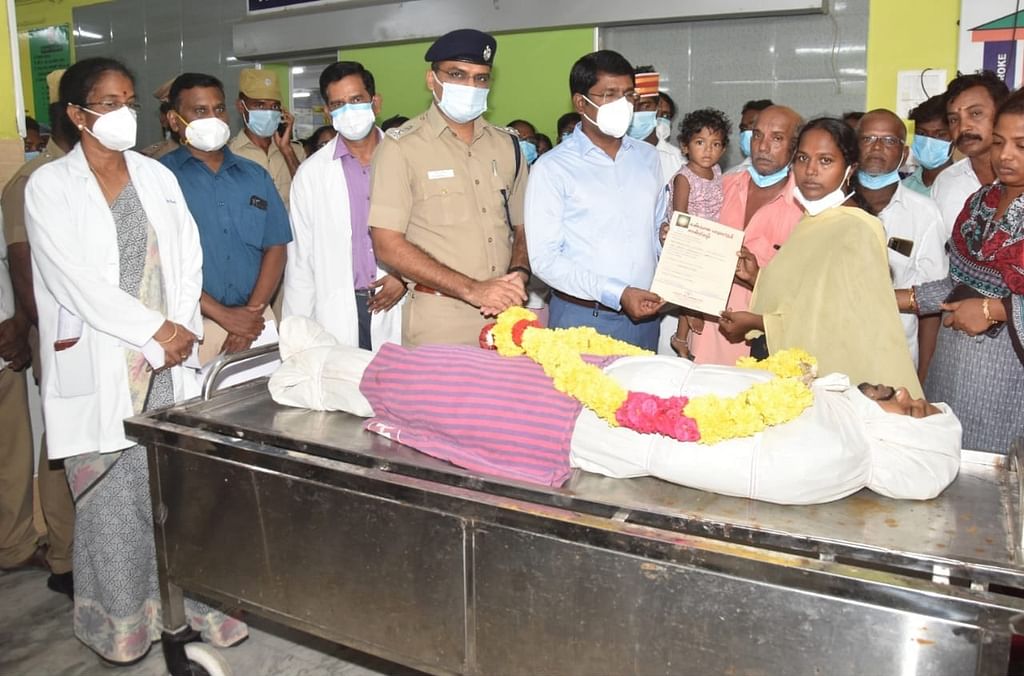 Following this, Santosh's wife and parents agreed to donate his organs. Accordingly, the medical team who performed the organ recovery surgery at 5.30 am yesterday, have recovered Santosh's heart, liver, two kidneys, two lungs, and two irises and sent them to places like Chennai and Trichy where transplant surgery is required. 8 people have been rehabilitated through his organ donation. Also, this is the first time organ retrieval surgery has been conducted at Mundyambakkam Government Medical College Hospital.
Meanwhile, District Collector Mohan and SP Srinatha, who went to the Mundyambakkam Government Hospital, paid their respects by garlanding Santosh's body and consoled his family by giving them a certificate for organ donation.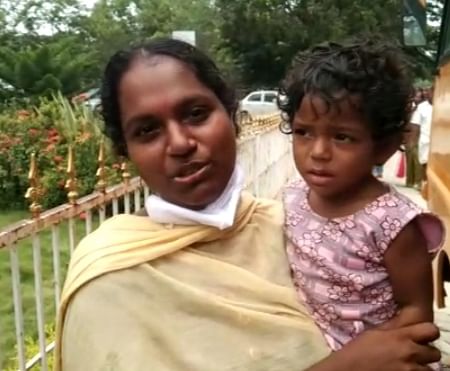 Santosh's wife Bhuvaneshwari demands that "My husband has died due to a car accident. This government should help me, my child and family. The district collector should take action for our livelihood."