Muthiah has directed "Viruman" starring Karthi, director Shankar's daughter Aditi Shankar and Prakash Raj. Music composed by Yuvan Shankar Raja. The film will hit theaters on August 12. Following this, the film's music and trailer launch is currently underway in Madurai. The film's producer Surya, director Bharathiraja, director Shankar and many others from the film crew have visited the event as special guests.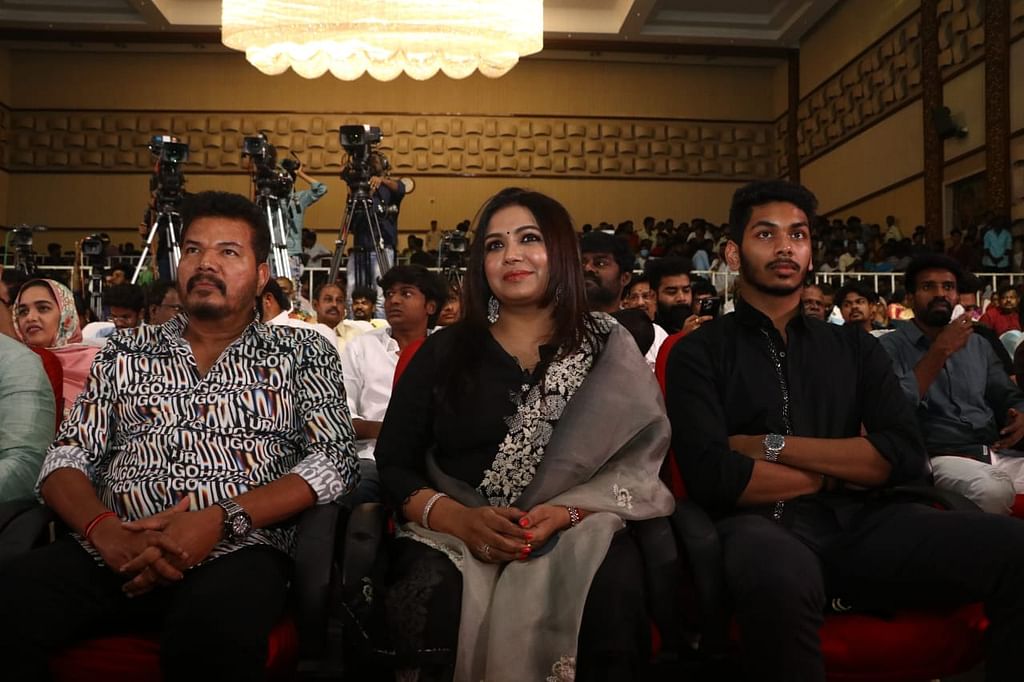 Director Shankar spoke at this function…
"First of all thanks to director Muthiah for giving my daughter a chance. I didn't know the story of the movie 'Virumaan'. When I got to know that Surya-Jyothika are producing it, I got confidence. They both continue to produce good films. At this time I congratulate and appreciate Suriya. The film not only entertains us but also educates us. Suriya is contributing well in many fields. I am very happy that Aditi is acting with Karthi. I wish Karthi to win National Award soon like Suriya.
All the songs of this movie are awesome. Yuvan has composed village-based songs in a fresh way. I have never seen director Muthiah's previous films before. I heard that he portrays female characters very beautifully in his films. Glad to know my daughter is in safe hands.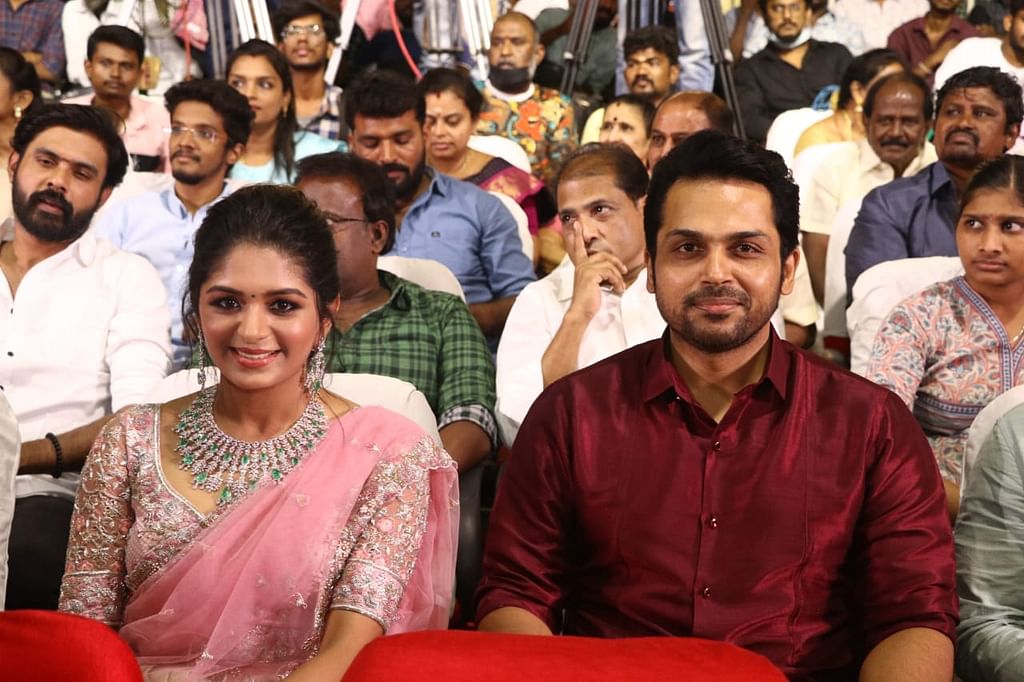 All the technicians of the film have done a wonderful job. If I talk about my daughter it will be like talking as a parent. As a director she is a good entertainer. Her growth is in the hands of fans like you. Aditi does not need to be advised. Today's generations are very clear. Just look at us and learn a few things. Because today they are the actress, until yesterday they were the fan who whistled and celebrated!" He spoke. He then bid farewell to the film's trailer launch stage.