The Tamil Nadu Electricity Board had submitted a report to the Tamil Nadu Electricity Regulatory Commission last July on its decision to hike the electricity tariff to deal with the Rs 1,59,000 crore debt crunch. Despite protests at the time, the Tamil Nadu Electricity Board brought the new electricity tariff hike into effect from September 10.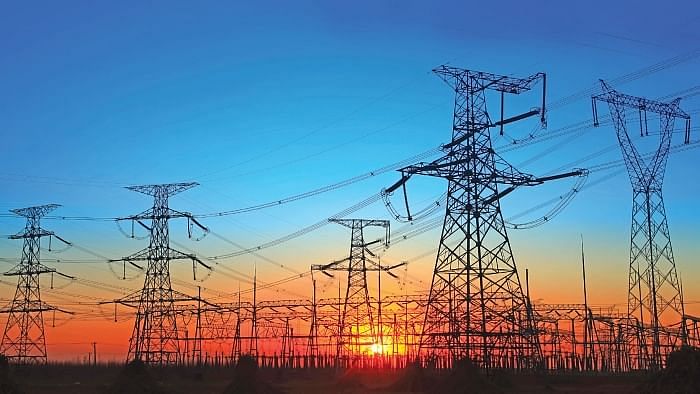 Many political parties have raised various objections and objections to such a decision of the government. In this situation, Tamil Nadu BJP President Annamalai has issued a statement under the title "Electricity industry is faltering due to the incompetence of the ruling party of Tamil Nadu, and the people of Tamil Nadu are drowning in darkness" condemning the increase in electricity tariff.
The report said, "This tariff hike is unprecedented and the poor and middle class are hit the hardest. New connection followed by electricity bill, double service charge. DMK would have staged a huge demonstration if the alternate governments had done the same. When in power, they charge the electricity bill with a heavy heart… The story of charging the people without a heart and with a heavy heart is unacceptable. Can we put all the losses incurred due to DMK government's incompetence and mistakes on the people's heads? BJP strongly condemns this.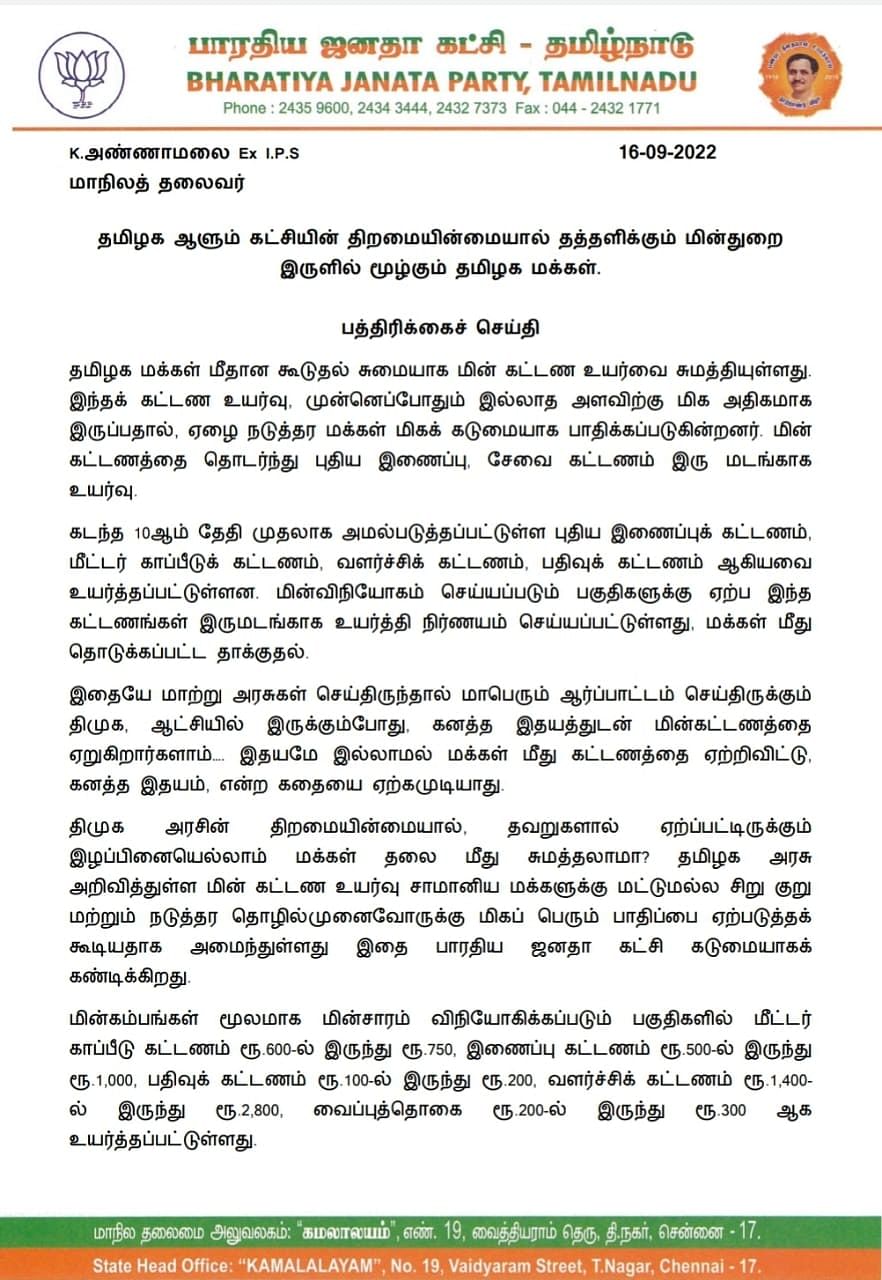 In its election manifesto, the DMK had clearly mentioned that if the DMK comes to power, the electricity usage will be calculated once a month and the electricity bill will be collected. Now charging bi-monthly electricity bill is cheating people. Tamil Nadu government should change this system and do monthly meter reading. I request all people to put pressure on the ruling DMK government and make others aware.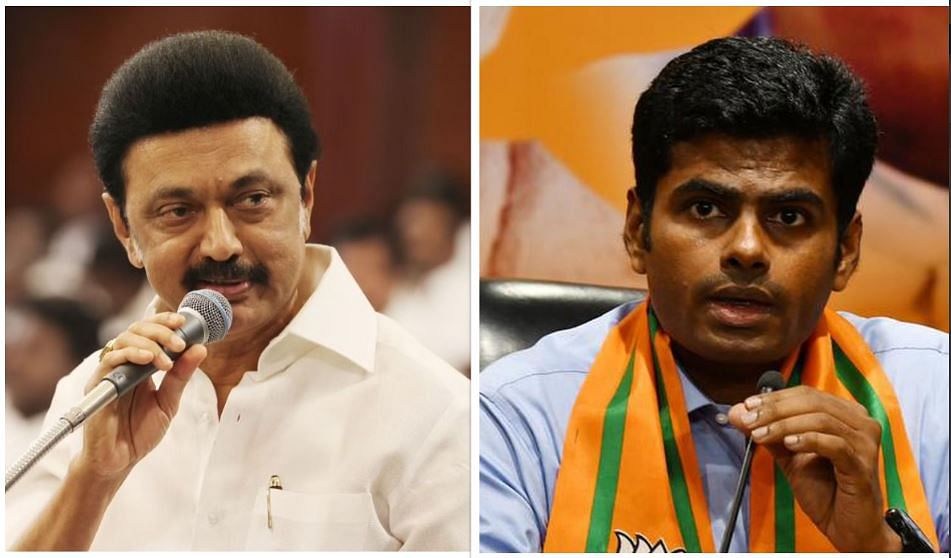 The loss caused by the mistakes, maladministration, corrupt tenders and irregularities of the Tamil Nadu government should be borne by the people. Electricity tariff hike is a severe attack on public, micro, small and medium enterprises. Therefore, the Tamil Nadu government should cancel the electricity tariff hike immediately. Electricity should enlighten people and not keep them in darkness. "On behalf of the Tamil Nadu Bharatiya Janata Party, we strongly condemn the DMK government's two-month tariff burden and the additional increase in electricity bill," Annamalai had said.