KOn September 6, the police stopped a man riding an electric scooter named Ether 450-X at Nilancheri in Malappuram district of Rala. Also, they have asked and checked all the documents from him, including the license. Even though all the documents were correct, they imposed a fine of Rs.250 on the grounds that "the electric scooter does not have a pollution control certificate."
The person then posted the receipt on social media. After that the photo is being shared virally by netizens on the internet.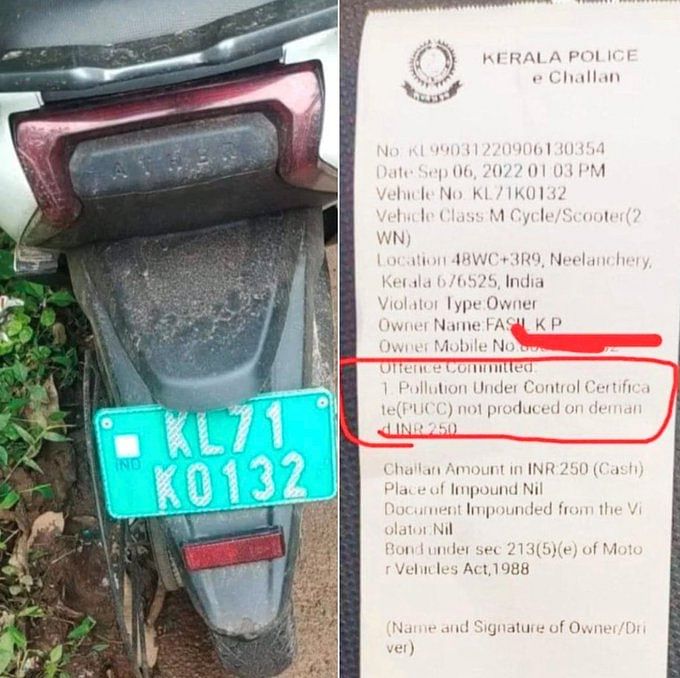 This is not the first time such a trend of unrelated fines has been imposed. Last July, a man was fined for driving a motorcycle without enough fuel in Kerala. Before that… a passenger in a car in Gujarat was fined for not wearing a helmet. Since then the passenger has been driving the car wearing a helmet in defiance of the police. Such incidents happen frequently in India. Motorists are requested to take appropriate action to take notice of this.