3 Indian soldiers, including a Tamil Nadu soldier, were killed in an attack against terrorists in Jammu and Kashmir two weeks ago. Subsequently, when Tamil Nadu Finance Minister Palanivel Thiagarajan was returning from paying tributes to Lakshmana, a soldier from Madurai who died in the attack, some members of the BJP threw slippers at his car at the airport. This created a stir in political circles.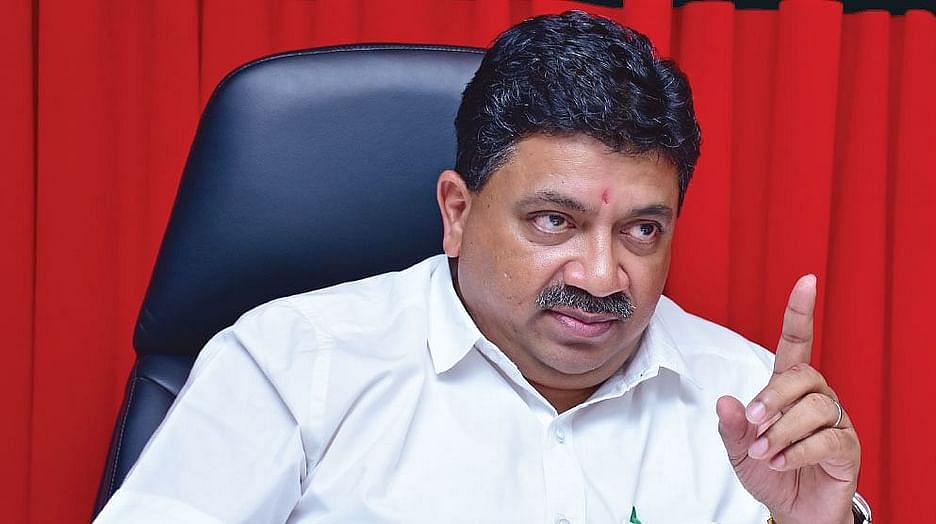 In this situation, Tamil Nadu BJP leader Annamalai has severely criticized Minister Palanivel Thiagarajan, saying, "You are not even worthy of my shoes."
In a Twitter post about this, "You and your allies who live only with the initials of your forefathers, cannot accept a self-made farmer's son who proudly farms as a person. Apart from being born with a big inheritance and a silver spoon, have you done anything worthwhile in this birth?
You are a curse to politics and our state. You have to understand that there are people like us who don't travel on big planes. And finally, you are not even worthy of my shoes. "Don't worry, I will never come down to your level," Annamalai has criticized very harshly.
Earlier, Finance Minister PDR Palanivel Thiagarajan posted on his Twitter page yesterday, "I don't even want to mention that name," and said, "Seeking publicity with the body of a martyr who died in a terrorist attack, arranging to throw a colony on a car with the national flag, spreading slander, blatantly lying, etc. The person involved had indirectly criticized Annamalai as a "curse of Tamil society" without mentioning the name. It is to be noted that he had also attached photographs of Annamalai news articles.