Bengaluru: Congress MP Rahul Gandhi visited Sri Murugarajendra Mutt in Karnataka's Chitradurga district.
Rahul Gandhi visited Sri Murugarajendra Mutt, met the abbot and disciples. There, a rope containing an amulet was worn around Rahul's neck.
Later, Haveri Hozamat swami spoke and blessed that "Rahul Gandhi will be the Prime Minister". Then Abbot Sri Sivamurthy Muruga Saranaru Swami interrupted and said "Whoever visits our Math will be blessed".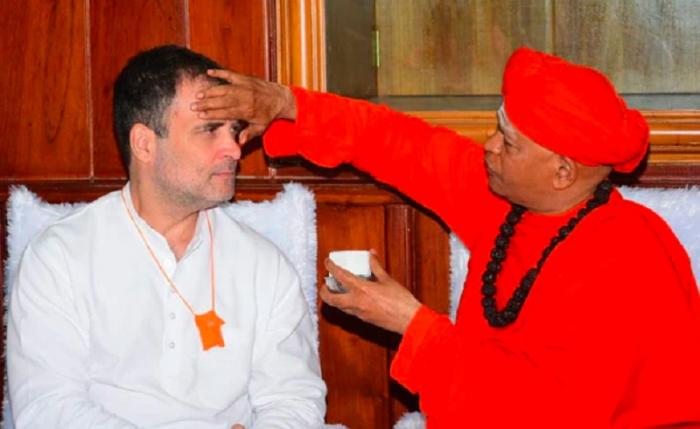 17 percent of the population of Karnataka belongs to the Lingayat community. They always vote for BJP. It is to be noted that the present Chief Minister Basavaraj Pomi also belongs to the Lingayat community.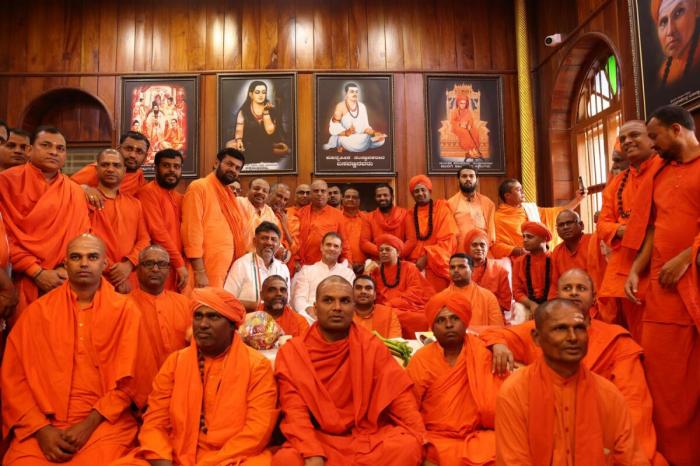 Congress internal conflict: Assembly elections will be held in Karnataka soon. Elections are likely to be held next May. In this case, Rahul Gandhi went there to settle the internal conflict in the Congress party.
The Congress party was in power in Karnataka from 2013 to 2018. After the 2018 elections, it formed an alliance with the Janata Dal to form the government. But that regime was overthrown within a year. BJP came to power due to defection of MLAs. First BS Yeddyurappa from the Lingayat community was made Chief Minister. Later Basavaraj of the same Lingayat community became Chief Minister.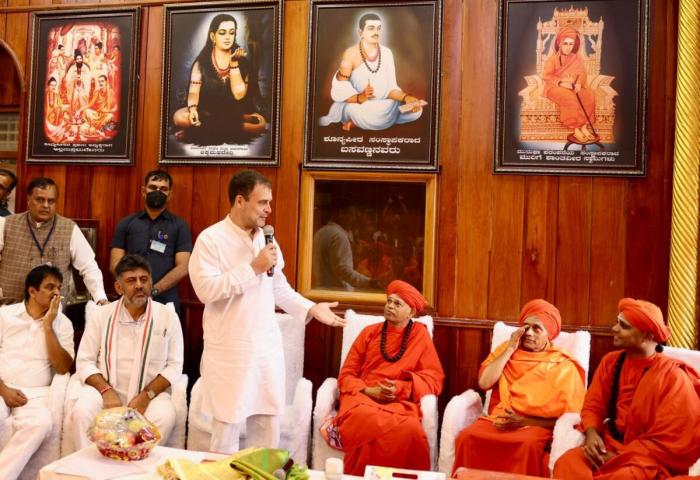 In this case, there is a conflict in the Congress party between Legislative Assembly Party Leader Siddaramaiah and State Congress President T.K.Sivakumar. Rahul Gandhi traveled to Karnataka to resolve this conflict. But as part of the journey he visited a monastery of Lingayat preachers. His visit to the monastery has become a talking point.
Similarly, Rahul Gandhi's visit to the Math, a strong critic of Hinduism, has become a subject of debate.