Actor Ajith won a total of 6 medals including 4 gold and 2 bronze in shooting competition. Subsequently, the hashtag 'Vetri Nayagan Ajith' is trending on Twitter.
The 47th State Level Shooting Championship started on 25th at the Rifle Club in KK Nagar, Trichy. More than 1,300 competitors from all over Tamil Nadu are participating in the pistol and rifle shooting competition. Pistol shooting competitions were held on 28th.
The rifle shooting competition will be held till 31st. Competitions are being conducted separately for 16, 19, 21 age groups, 21 to 45 years, 45 to 60 years and above 60 years.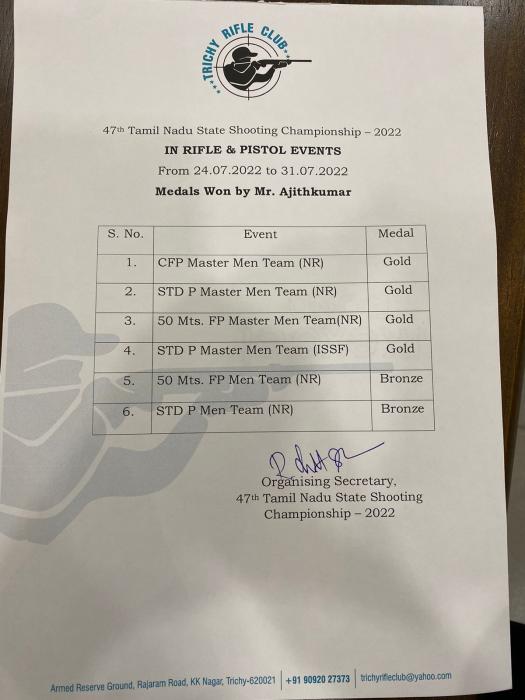 As actor Ajith is basically interested in shooting competition, he came to Trichy last 27th to participate in the shooting competition. There was excitement as fans gathered to see him.
Later that night, a video of him meeting his fans went viral. In this case, Ajith's team has won 4 gold and 2 bronze medals in the categories including Standard Pistol Master and 50m Free Pistol Master. Winners will be awarded tomorrow. Following this, fans are celebrating this victory with the hashtag 'Vetrinayakan Ajith' on Twitter.