Thanjavur: Many people of Tanjore enjoyed the exhibition with 200 dogs ranging from breed dogs used by the Cholas to new breed dogs.
Today (March 11), the animal heritage department and the district administration organized a dog exhibition at the Animal Cruelty Prevention Society in Matakottai area near Thanjavur. Thanjavur District Collector Dinesh Ponraj Oliver inaugurated the exhibition. In this exhibition, 200 dogs including Simba, Alangu, Doberman, Labor Dog, Graydon, German Shepherd, Oyster Rock, Gombai and Police sniffer dogs participated. School students and public enjoyed this exhibition with interest.
Following the exhibition, dog adventure shows, parades and individual skill competitions were held according to the owner's command. Prizes and certificates were awarded to the owners of the best dogs. Also, the exhibition featured rare species of birds, large-sized tigers, spiders and snakes.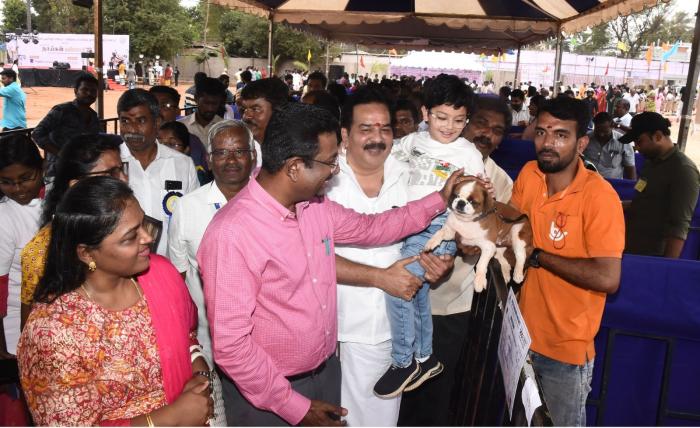 Later, District Collector Dinesh Ponraj Oliver said, "The dog fair was held to protect traditional dog breeds and increase our attraction towards pets. Many people brought their pets from different parts of Tamil Nadu. A variety of dogs were featured. He said that this is the first exhibition in Thanjavur district.
Hound: Alangu, a large breed of dog, was used in warfare in the 10th century when the Cholas ruled the South Indian landscape. Alang dogs were used in Rajarajacholan's army to attack enemy cavalry. There are sculptural and historical evidences for this.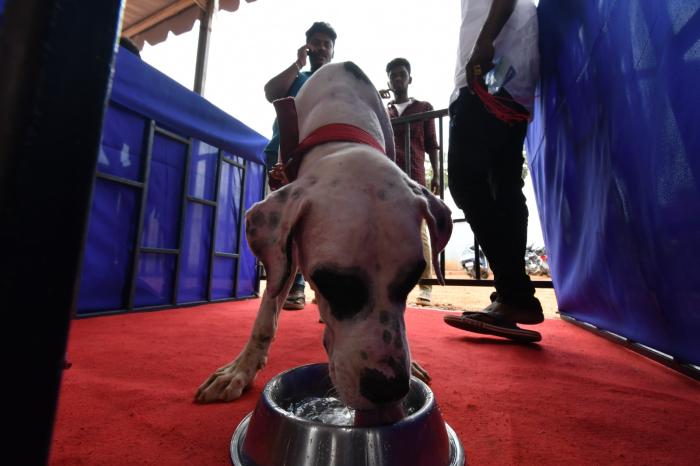 Thanjavur is said to be native to Trichy. At present, Alang may be the ancestor of the Bullygutta dog breed, which breeders say is only found in some parts of Pakistan and India.