Chennai: Comedian Yogi Babu played the role of a sanitation worker and collected garbage from house to house in an awareness short about waste segregation in Chennai.
Chennai Municipal Corporation is conducting various awareness events regarding garbage segregation. In continuation of this, an awareness short film is being produced on behalf of Urbesar Smith, a private company collecting garbage in Chennai.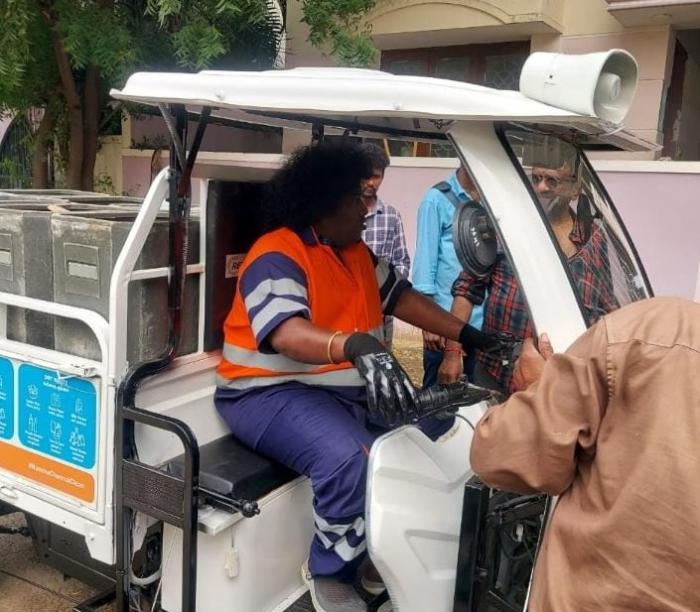 Leading comedian Yogi Babu plays the role of a cleaner in this short film. Yogi Babu participated in the shooting of this short film and went door to door to sort the garbage. He also wore a uniform like a sanitation worker and drove a 3-wheeler to sort garbage from the public.