"Would you like to see more videos like this, subscribe to this channel and don't forget to click that bell icon" – these words can't help but be heard at least once a day. Social media applications including YouTube have become inevitable in everyone's life.
From grinding tomato chutney to buying gold jewellery, social media has become the ultimate guide today. Not counting the number of YouTube channels that have been started, especially with the idea that posting videos on YouTube can earn good money. Most of these are catering to the needs of the average person. This world, accustomed to majority mentality, never cares about the few.
The Rights of Persons with Disabilities Act was enacted in 2016 to provide facilities for disabled persons to be easily accessible in educational institutions, government buildings, trains and buses. According to this Act, Vaishnavi Jayakumar had filed a case in the Madras High Court seeking an order to purchase buses for disabled persons. In this case, the Tamil Nadu government has submitted a report to the High Court regarding the operation of low-floor buses and the technical difficulties involved in its implementation. If this is the struggle for the differently abled, then who is going to think about the hearing impaired and the disabled who cannot speak.
In an environment where there are so many opportunities for the majority society (those without disabilities) to fight and spend time about who has the best language, which party is the best, and who is the best actor, how can hearing impaired and non-verbal disabled people know about all this. But there is no time in our fast moving life to not know what is going on and what is being said about those who live with us.
In this context, the YouTube channel 'Deaf Talks' https://youtube.com/@deaftalks has been launched for the hearing impaired and speech impaired. A lot of efforts are being made to make the hearing impaired and non-verbal people aware of the current events of this world for the common man. This group of more than ten people has been producing and posting videos about the world's most important events, essential news, announcements and important days. The group also includes non-disabled people to help the hearing impaired and non-verbal. It also has a professional sign language interpreter.
Internet and social media rule the world today. But, the problem is that minimal basic literacy is required to access this online world. For the average people, this basic education is done in Tamil, English or other state languages, English and the state language, English, Hindi according to the bilingual or trilingual education policy. But this world becomes even stranger when 'sign language' is the basis for the hearing impaired and the non-verbal.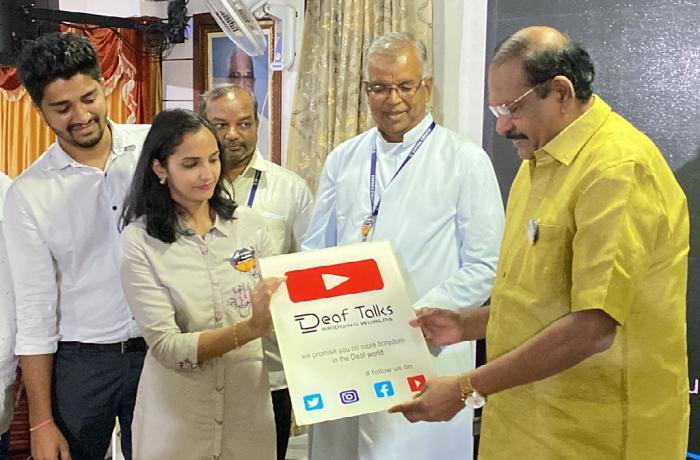 Simon Prabhakaran, Content Executive, Deaf Talks Channel, said: "According to statistics from the National Association of the Deaf, 1.8 crore people in India are affected by this disability. Statistics on the Internet say that there are 45.6 million people worldwide. The world of the hearing impaired and non-verbal is different. They are isolated during the school period from class 1-12. Because their world is understood through gestures. For example, What's Your Name? What is your name? They follow the same method. Undergraduate courses with sign language are taught in states like Delhi and Kerala. They have to study these undergraduate courses in 5 years which normal people study in 3 years. Gestures are taught in the first two years of reason.
But schooling is the foundation. It is comforting that there are now scattered schools offering sign language courses. It is a fact that they cannot understand oral teaching in general. The biggest challenge is that they are not able to contact even the emergency numbers like 100, 1098, 108, etc. in times of danger. But in England, hearing impaired and non-verbal people who call such emergency numbers have the facility to go through a video call. Also, a sign language interpreter will be on duty for those who require such special attention. At least the government should come forward to provide video call facility to the people here," he said.
Sign language instructor Steffi Sebastien says, "Sign language is the best way to communicate with people who are hearing impaired and cannot speak. This way they can easily understand what we are trying to say. He also makes us understand their needs. This field is what I love. There are many jobs available for instructors in this field. A professional sign language interpreter requires 2 years of study. As far as sign language is concerned, it varies from state to state as per local case.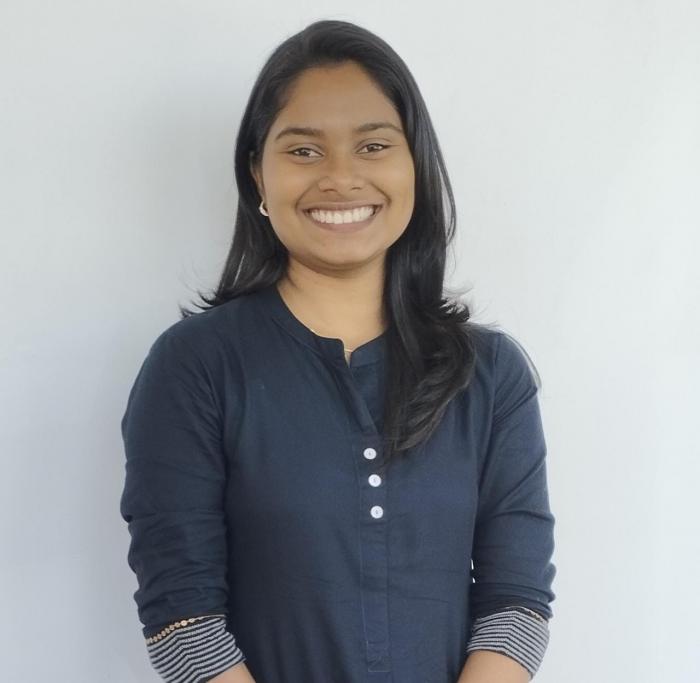 For example, the deaf and non-verbal in Tamil Nadu are shown a water bottle gesture to indicate water. But in North India water pipe is shown to represent water. There are so many differences. However, since 2016, the Central Sign Language Research Institute has been working on a dictionary for sign language. It is also taking various series of initiatives," he said.
Also, the founders of Deaf Talks said: "Deaf and Dumb are commonly used in society to refer to people who are hearing impaired and unable to speak. This is wrong. Especially when it is a term that can be insulting to them. This is a continuation of that Deaf Talks YouTube channel created.
This channel has 15 thousand followers within 8 months of its launch. During International Week of the Deaf, our video was also featured on the International Deaf Web. In particular, a video was posted of 75 people interpreting the National Anthem in sign language on the occasion of the 75th Independence Day. "Also, videos are being created and posted to help the hearing impaired and non-verbal people understand important news happening in the world," he said.
Raj Pandya, a news coordinator from Gujarat, said: "In today's environment, everything is web, especially Google search, but minimal English is required to use them. Google has been created for the benefit of people who speak different languages ​​of the world. So a search tool like these should provide facilities for sign language users.
Likewise, it is definitely better to employ sign language speakers in government institutions including banks. People who are hearing impaired and unable to speak face a lot of problems when it comes to KYC connectivity. Also, when the railway stations go on long distance journeys, the notice boards in the railway stations contain the details including which train and which platform. But as far as electric trains are concerned, the government should make some arrangements so that people like us can know which train is going where, even if it is announced through a loudspeaker.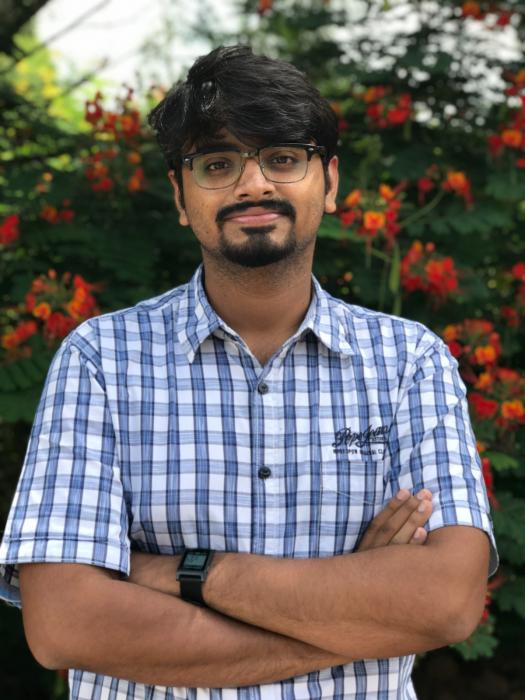 Similarly, movies and web series are available in countless OTT platforms today. A few are subtitled. Let's see if they come. Otherwise, we laugh together when others laugh at us. In the recently released movie "83" interpretation is given using sign languages. Such efforts should be made in many more films," he said.
Hemant, a news selector from Madhya Pradesh, said: "For people like us who are hearing impaired and non-verbal, the problem is from school itself. Because schooling is the basis. If we learn schooling through sign language, we can learn basic things. When we observe the oral teaching in practice, if it is wrong for us, it may turn out to be wrong in the end. "Most of the news we choose is through the internet. Besides, we have our own special groups. We get to know the current affairs through the information shared in that group," he said.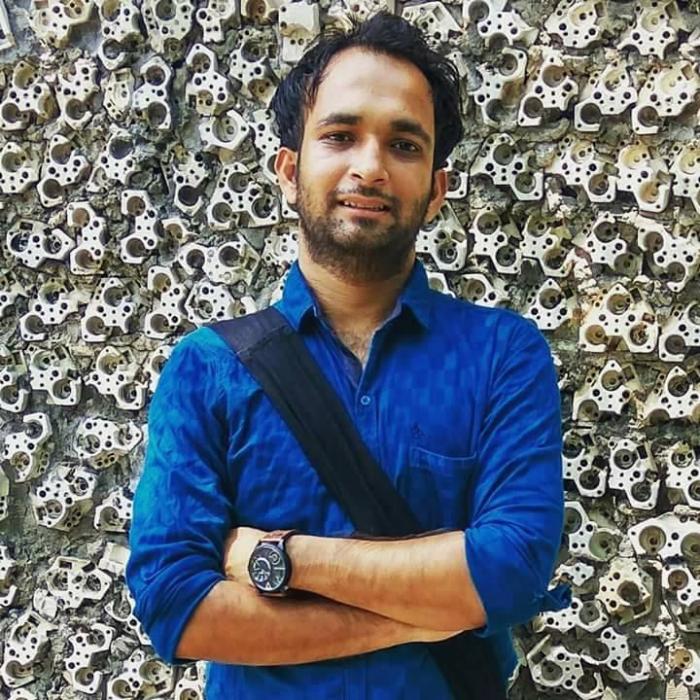 Starting with emergency numbers, essential services such as Caltaxi, transportation, and delivery services including food, everything has been created with the average person in mind, it has been their dream to enter the use of sign language for the future of hearing impaired and non-verbal disabled people, such as Google, a public search engine around the world. .