Actress Deepika Padukone cannot be reduced to just an actress. Let's see his epic journey beyond that.
Actress Deepika Padukone, who started her career with the Bollywood film 'Om Shanti Om' in the year 2007, has acted with the same Shah Rukh Khan till the film 'Pathan' which is currently running in theatres. He has established himself in the film industry by acting in various roles for almost 13 years. In fact, in 'Pathan', which has action scenes similar to Hollywood's James Bond films, Deepika perfectly suited the role she was involved in. Deepika Padukone cannot be reduced to just an actor from the film industry.
Brand Deepika: Apart from this, the rise of Deepika Padukone as a brand on a global scale is indeed a surprising development. At the end of last year, he became the global ambassador of Louis Vuitton's brand. Deepika is known as the face of major brands in cities including Paris, Moscow and Mumbai. Apart from that he is also successfully running his own brand 82°E. Apart from this, a few days ago Qatar Airways signed him as a corporate ambassador.
For the first time in the 167-year history of the French luxury fashion house, an Indian is its global brand ambassador. Cartier signed Deepika as its global face in 2022. After a gap of nine years, Deepika became the first Indian to join the Cannes Film Festival jury.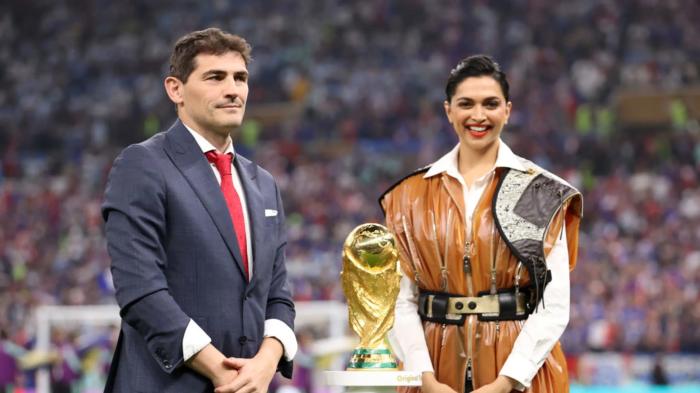 Despite all this, Deepika Padukone's presence at the 95th Oscars as a host to make India proud is a testament to her global growth. Deepika introduced the trophy for the Football World Cup which was held last year. She became the first Indian and Bollywood actress to inaugurate the FIFA World Cup.
Beyond acting: Apart from acting, Deepika is focusing on various things. He has been revealing his struggles related to mental health and has started a foundation called 'Live Love Laugh' to raise awareness about mental health. He adopted a village in 2020 and helped the villagers by providing electricity.
Deepika Padukone stood in support of students who were brutally attacked in JNU University due to protests against the Citizenship Amendment Act. In the matter of the killing of a black man in America #BlackLivesMatterPadukone is one of the many Bollywood actors who have been criticized for standing up and posting a comment on Instagram. In this way, Deepika is planning and traveling firmly on her own path even after her marriage to Ranveer Singh. Also, he is making India proud on the world stage.