Aquarius: The 1,300-year-old Kashi Visalakshi Amman Sametha Kashi Vishwanath Temple is located in Cholapuram, Kumbakonam circle, Thanjavur district. Due to lack of adequate maintenance and natural disasters, the entire temple is currently in ruins.
The idols from here are crumbling and broken lying around the temple. Similarly, Amman Mandapam here is completely destroyed. The foot of the goddess statue here is broken.
About the present condition of this temple, some people there informed Kumbakonam Government Women's History Professor M. Kala.
Subsequently, Professor M. Kala recently visited the temple and when he inspected the temple, it was revealed that the temple was buried 3 feet deep. Also, Moolavar discovered and recovered the statue of Brahmashasta, Muruga on an elephant from Vimana, the stone statue of Saneeswaran's wife Thava with her children buried in the temple complex.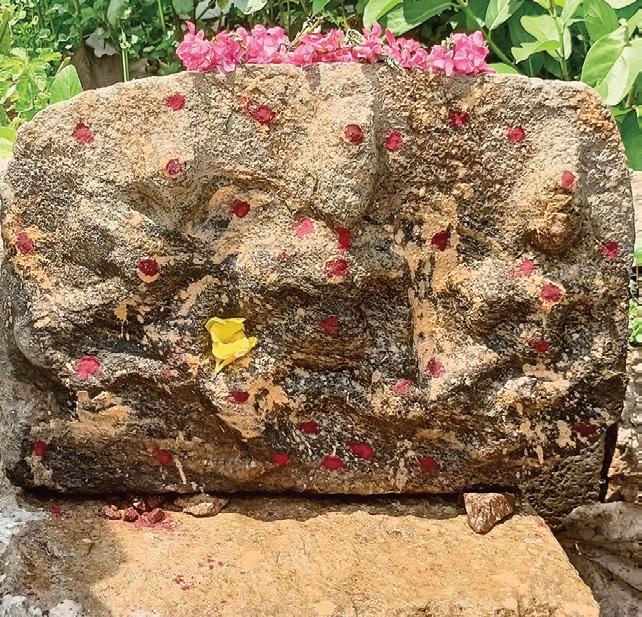 Locals are cleaning the idol, garlanding it and worshiping it. Subsequently, the locals have insisted that the charity department and the Indian archeology department should investigate the temple.
History professor M. Kala said: After the local people gave information about this temple, we went and visited the temple with the locals. There, the tombstone of Saneeswaran's wife Thavai with her children Manthi and Manthan was buried.
Later, the statue was recovered. History says that only after worshiping this idol, the farmers of the area will start their agricultural work. Similarly, there is an idol of Brahmashastha in the moolavar vimana. When Murugan rides an elephant and goes to war, he is called Brahmashastha. Both these idols are very rare idols.
Therefore, since there are many rare statues in the temple complex, he said that if the charity department and the Indian Archeology Department carry out a proper investigation to recover this temple and the statues, which are buried 3 feet deep, they will get many rare information.