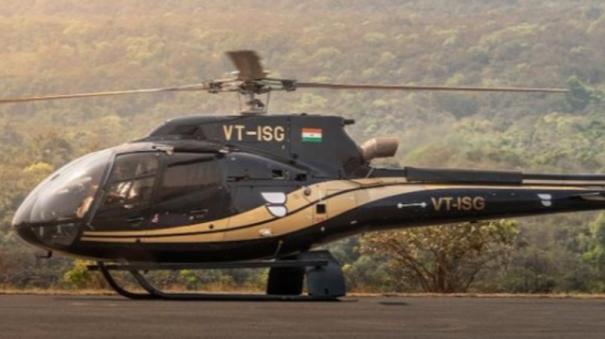 Bangalore
In order to popularize heli tourism in Karnataka, 200 goat herders were given a free ride in a helicopter.
Heli Tourism (Helicopter Tourism) was introduced 2 years ago by the Karnataka Tourism Department. But due to insufficient reception among the people, the tourism development department is devising various strategies and implementing them. As a part of it, it selected 200 goat herders in the state and arranged a free helicopter ride for them for 2 days.
According to this, 200 goatherd workers flew in a helicopter and visited the Osadurga temple in Chitradurga district yesterday from 8 am to 2 pm. After that they went for free boat ride in Vanivilas Dam and enjoyed the beauty of the dam. The goat herding workers said, "Looking down while flying up in the helicopter was like giving birth. "I was scared at first, but when I saw the beauty, the fear disappeared," he said.