"I think it is because I am a woman that I have been able to bravely come out of all my problems. As an actress, the stress of sudden weight gain is not easily overcome. I have suffered from hypothyroidism and PCOS problems and have recovered," shares 'Kathal' Saranya about her self-confidence experiences.
"I don't have a father. Just mom and me. My mother brought me into the world of acting from a young age. But for some reason I never got much involvement in the film industry. Even when big films like 'Kathal' and 'Peranmai' are made, there is no one to guide what to do next. Unable to select correct images.
No family support, no big economic background. I had to fend for myself, so I collapsed and screamed all things alone. At that time due to some circumstances it became necessary to leave the house. After that, after a few days of staying as a paying guest and sharing a room with a friend, I encountered some unexpected problems.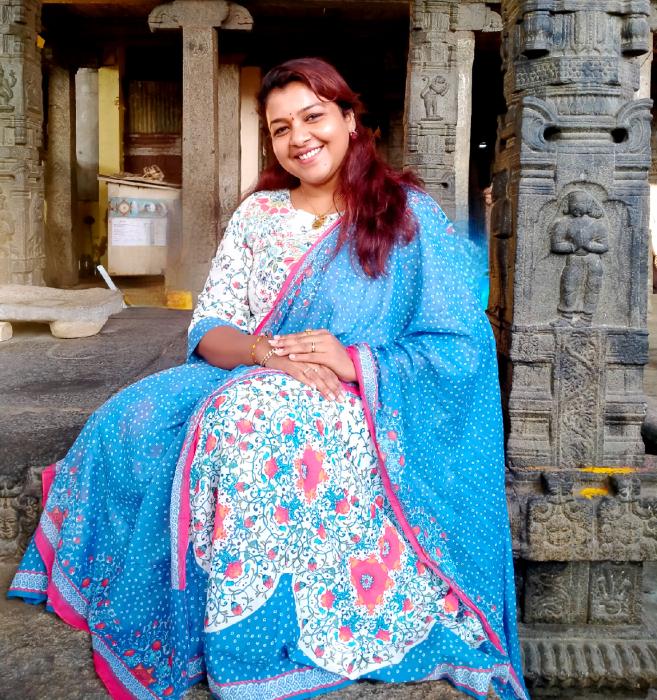 Broken confidence: At that time I was suffering from stress, hair fall and weight problem. I put on 20 kilos in three months… I only realized that there was a problem, and I stopped acting in films for the first time. I turned down good opportunities. It was only when I went to the doctor for a check-up that I was diagnosed with hypothyroidism and PCOS. When I gained more than 100 kg, I stopped going out of the house. As he stopped acting, the Tatbu circle also went away. Depression is high. As an actress, suddenly I put on so much weight that if I walked outside, I was paralyzed inside my house for fear of being teased by the society. I am also quiet on social media. I changed the number. I isolated myself in every way.
Family is the biggest support for a girl at any time. But when she misses it in the teenage years, the girl becomes restless. I was in such an environment without anyone. At that time director SB Jananathan sir was a great supporter for me. He cheered me up by giving me a job in the office when I was running and hiding because of my inferiority complex. However, sometimes I would run and hide without even going to work. Then, once he called me strict and scolded me. And that is what he did to bring me out of that low state of mind. That's why I hired him. He said, "If you don't come and hide inside the house, how can I pay you if you don't do your work?" From now on you should be at the reception of my office. You have to select clothes for Shruti Haasan. He was the one who broke my hesitations by leading me to say that you should talk to everyone. Only then did I come out of that hesitation.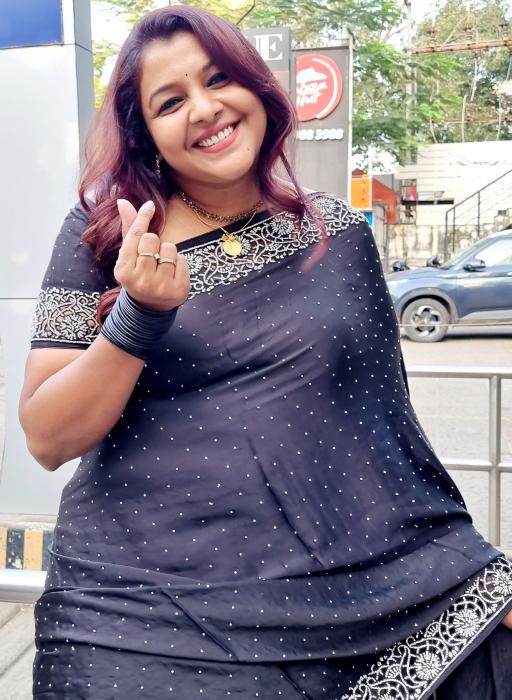 Everyone has been wearing masks for the past 3 years during the Corona period. But I have been wearing a mask since 2015. My face has changed due to my weight gain. As an actress, I always wear a mask on my face because of the compulsion to answer everything to the audience, and the inferiority complex that has developed in me. So why I cut off my contact even with Jana sir who is always supportive. The reason for that is the thought of what he would think if he saw us so fat.
After that almost two years later I went to see him due to economic situation. Even then he never asked me why I am so fat. Sex scandals are not only in cinema. It's everywhere there are women. For this society, it is enough to know that you are a woman living alone. After that, their attitude and vision towards us is different. Even today, there is a big difference between the help we stand in public with a man and the help we go alone as women.
I noticed an important thing in this. That is, when our physical worries are in our minds, we do not have the idea of ​​recovery from them. But if others are there for us in these times, it is an idea that arises in the mind that we get, why don't we try to recover from this and see a doctor. After that I started going to the gym. After that, I was only in touch with those who supported me and took me to the next level. It was only then that the light of my life path began to shine.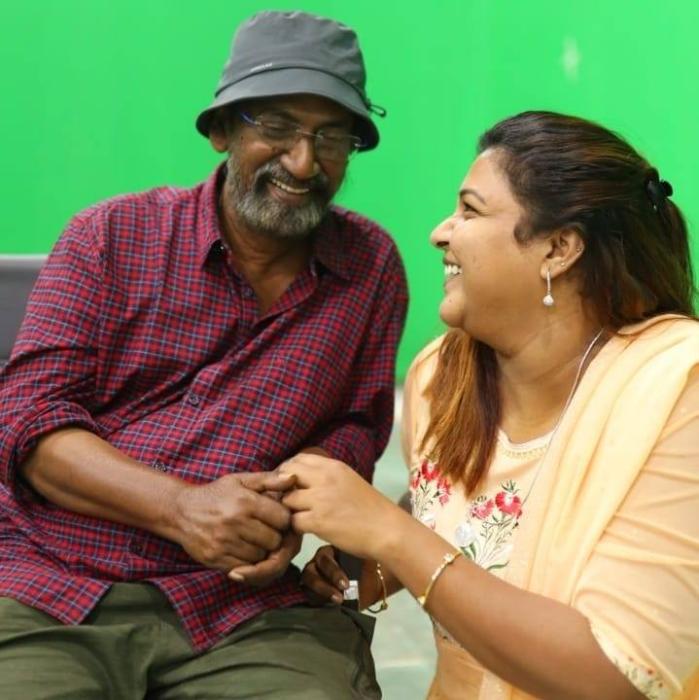 If not only Jana sir… – Jana sir was no more at that time. Because he is the one who brought me out of this darkness and guided me. But only then did I realize that He had brought me to the right path. I started dubbing as he said that day. After that I started a dubbing studio with the help of some well-wishers and things are going well. Saranya says I am very happy that the inauguration will be next month.
Now that dubbing studio is in my name. When I asked my friends how they entrusted me with such a huge responsibility, this is what they said. This studio will give you a hand. With that you are going to lend a hand to four people. They said that first you should completely get out of this environment. See, that is friendship.
Today is women's day. But I have talked more about men. Because a man who lives in a situation dependent on women does not always look at women wrongly. He would not think of using it. My friends who have helped me today have nailed it firmly in my mind that not all men are wrong. They try to increase my livelihood in many ways.
Men are the only reason for my development. At the right time, I will help my friends who have raised me by saying `Macha inda kasu, nee vacchiko'. I deeply love the people around me. Money is needed in these times. But we can always earn it. But isn't it possible to earn people like that?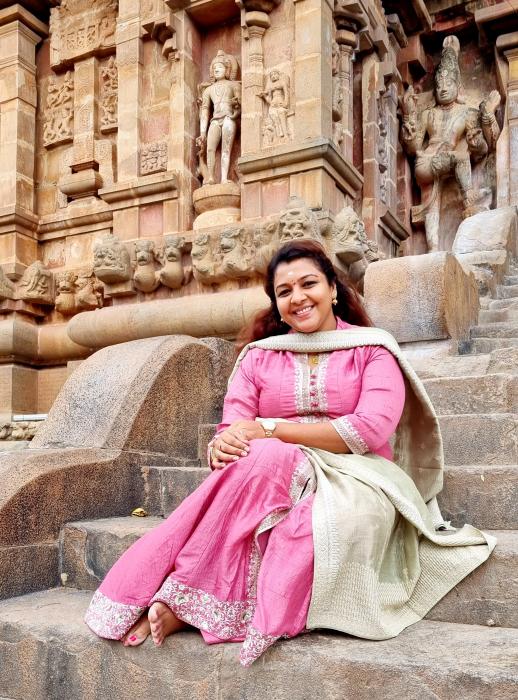 Past is Past: Here, women should flow like a river. Don't take anything for granted and never dwell on the past. Life lifts us whenever it wants. But we have to somehow lay a foundation for it. There is no justification in blaming life without doing anything like that.
Once upon a time I thought. I have thought that if we had a chance to meet our abusers, I would be terrified of them. But the reality is that I was in a situation where I saw someone who had abused me at a function. I was also the special guest at that function. But I look him straight in the face. But he never looked up at me. He sees me and runs. He didn't even know where he fit in the crowd. Afraid that I might say something about him at the party, he was hiding to see if I had left. Men who make mistakes have so much fear in public.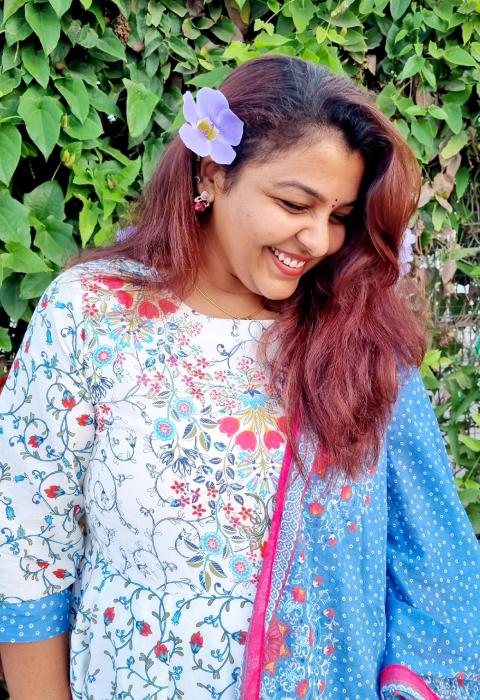 Don't be afraid of the shenanigans – To women, stand against the circumstances. I won't say everything like that, don't run and hide. Circumstances are not always in our favor. If we get stuck in such a situation, we try to get out. It doesn't matter if you lose in that effort. We should have a firm faith in our life after that. It is that, that faith that holds us by the hand and guides us on the right path to our own place. The same has happened in my life.
I hesitated to come out that day instead of lying inside the house, many people have brought me from the darkness to the light. Now I am climbing up in the same Kodambakkam area from which I came down. Kodambakkam will always accept us. Embracing. Even now I am telling all women what Jana sir said. What is…
"You have to come to the field first. Only then will you get help from others. In what way is it fair to think that others will come and help you without coming out."
– Contact: gandhiraja.g@hindutamil.co.in