Each of us has a great responsibility to create a healthy society. Our family plays an essential role in building such a healthy society. It is certain that children who grow up in a healthy environment will make our society more prosperous. Thus bridging the relationship between the first child and the subsequent child is a major psychological issue. Only if it is handled properly, they will grow to love each other without hating each other. Deena Abhishek, Psychiatric and Obstetrical Consultant shares:
"This is one of the most common questions I am asked… "My oldest boy is very excited to tell people who come to our house, 'Our mom is pregnant'. I find it scary and disturbing. I don't know how I am going to cope with two children.
Why are children so keen to know about this? SIGMUND FREUD proved some theories to the world about how to do them through his researches. He is also known as "Father of Modern Psychology". According to his theories, 3- to 5-year-old children perceive the difference between male and female in their world called PHALLIC. It is a driving force to raise many questions in their imaginative world. Children will begin to pursue such questions. As parents, preparing ourselves for this can lead to healthy conversations.
We have a 40-week period, whether it's a second child or an unexpected pregnancy. It can be used. Even before the second baby arrives, you can show your first baby a scan from when they were in their mother's womb or take the baby's hand and place it on their belly and say, 'Daddy, here's your belly, you're so little daddy. Mother, father and grandfather were very eager to see when you would come to play with us. Very small, very very small fingers, very soft skin, small eyes, small feet, you came out of mommy's stomach with such an indescribable fragrance… when you finish saying, 'mummy, I also want my little papa in my stomach'… Then you can easily carry on a conversation with them.
The world is more beautiful with children. Start your conversation by holding their hands while talking to them with loving eyes. Surely they will understand what you are saying very easily. As a celebration, tell the child that another "little angel" is coming to your house. You can even start by saying that mom and dad have a surprise. Hold hands with the baby and put it on your wife's stomach and then say that brother or sister will come to play with you soon. That's all. You can see the joy in the heart of the child. A growing child jumps for joy and starts anticipating the new arrival. The love that embraces a newborn baby is very helpful for this child to develop more.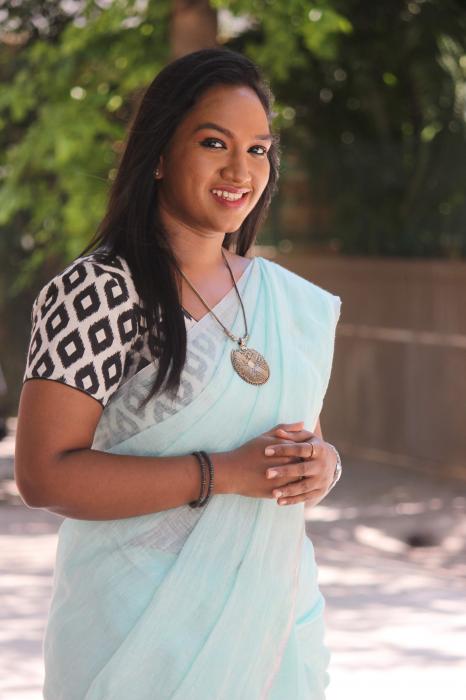 After the baby is born: Give your firstborn a gift, hug and kiss Anna. No need to send that first baby out and lock the door while breastfeeding. You can breastfeed freely. Then tell them the correct answer to the questions they ask in a way that is suitable for the child's understanding. If it is a boy it will create greatness of motherhood and more respect for women. And it can be a crutch for a healthy society.
Guests visiting the baby should also buy a small gift for the first baby. Especially when you say to the older child, 'You are the big one and she is the little one…you are the one who has to give up', a hateful attitude develops. Whether we are 20 years old or 30 years old, our heart longs to be a child of our mother and father forever. So we should not suppress a 5-year-old child by telling him that he is an adult.
In many houses, it is customary to stage many things like the first child and the second child. By the time they settle the panchayat, we will be screwed. How to fix this…
You should start talking about everything patiently right from the time of pregnancy. For example, let's say the first child is three to five years old or younger. A mother is a very important part of a child's world. This little heart, which no one wants to share with her, does not even allow the mother, who thinks she is the world, to remember that another life belongs to her.
To change this, the role of father is better. The mother's udder, which belongs only to me, is now peeling more and more for the new baby. If you can sleep with the smell of your mother's breath in the air while sleeping, there is no way around it. Even there, this little soul shows anger because the new kid is taking over the majority. But, we put so much pressure on you, don't you understand? Avoid getting mad at this child for not knowing anything.
A child who was a pet until the birth of the second child will now be overwhelmed and not know how to handle it. When uncle comes home, he asks what's up, ignores himself, goes straight inside, and sees his little baby picking up his papa, the eyes of this first child standing there with pools of water, not knowing who to tell this to. A child cannot understand this sudden change right away. Instead, that little heart hurts itself thinking that everyone has started hating it because of this new arrival.
Father's role is very important in this. In most of the families, it is customary for women to spend these periods at their mother's house during childbearing. Thus the father's role is largely absent. Those who say I have a job here and take care of yourself still do. In such a situation, when this little heart receives so much love and warmth, it is unlikely that it will necessarily develop hatred and anger towards the newcomer. As they yearn for mother's love, whenever there is time every day, a loving look, a gentle touch, holding hands, you are my world… Mom, I live for you… hug and kiss that you are everything to me, surely they will happily accept the new arrival."