Aquarius: Islamic organizations gave alms to the umbilical cord relatives who came to Kumbakonam on the occasion of Masimagam.
On the occasion of Kumbakonam Masimagam, Islamic Social Welfare Association gave alms to those who came to the Mahamagam ceremony at Kashi Vishwanath Temple North Road. It has been decided and given on behalf of the organization to provide annadanam to the umbilical cord relatives from other districts of Tamil Nadu who visit this annual festival.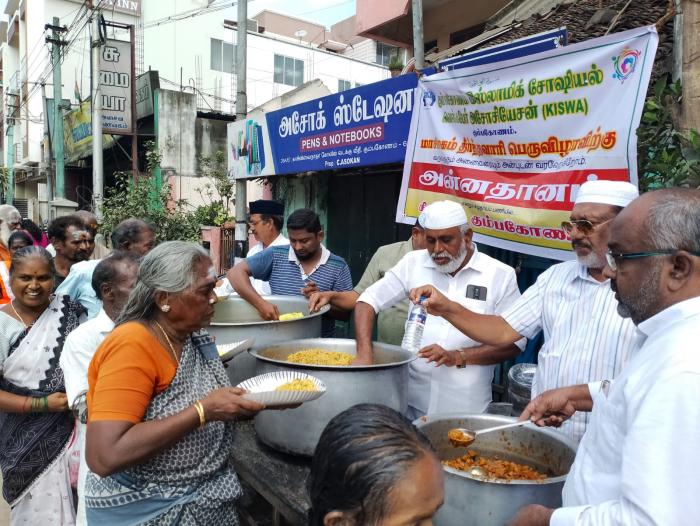 Following this, President J. Zahirusan presided over the food distribution program and distributed different types of rice and drinking water bottles to more than a hundred people. On this occasion, administrators Abul Kalam Azad, K. Zahir Hussain, A. Sirajideen, A. Basir Ahmed and many others participated and served food.