Commemorating the multi-faceted French writer, feminist, and existentialist philosopher Simone de Bover on Women's Day can make today even more special.
In Simone de Boire's world famous book 'second sex', 'Women are not born here as women first. Rather, they are created by society. 'Being female is not natural. It's just the result of continuous history,' says Simon. Continuing, "I am not denying women's fertility here. It is a biological phenomenon. Men can't even get pregnant. What I am talking about here is the difference between the two sexes. It is this difference that gives the values ​​for male and female gender here. So how can we accept this difference due to biological reasons? That is the problem here. It is from this difference that exploitation and oppression take place. As a result of the image constructed by this society, women have to run behind beauty and femininity.
In fact, as Simone de Beauvoir says, women today are selling themselves to the modern exploitation of beauty. Women have surrendered themselves to the hidden voice of always being beautiful, strict diet, make-up and jewelry. Caught up in this male-constructed stereotype, Simone questions what it means for women to claim ownership and rights.
In the background of the word "perfect women" that is floating around in this community, the truth is that women leave their unique physique and are inspired by the power of a voice and copy the public image they show.
Simone de Beauvoir wanted to be a writer and teacher rather than a wife and mother. That is what he chose.
Take the serials telecasted on our televisions. Most of them focus on the marriage of a woman. Women are born for marriage. There is a 24-hour campaign going on in front of us that will make them whole and make them happy. These serials are somehow successful in their campaign. Marriage in our society is all about business, pressure and evaluation.
This is what "Marriage is traditionally a destiny given to women by society. Most of the women here are either married or planning to get married or suffering unmarried, that's the status of women here. The curse of marriage is that in marriage the individuals are often joined in their weakness rather than their strength. This is the truth. Everyone is asking from others instead of finding joy in giving," says Simone.
This community has a thousand stories for childless parents after marriage, especially women. It is these stories that make women martyrs.
We know that Simone de Beauvoir and Jean-Paul Sartre, the famous French existentialist philosopher, lived together unmarried till their last days. From this it becomes necessary to record here Simone's conversations about motherhood and her relationship with Sartre.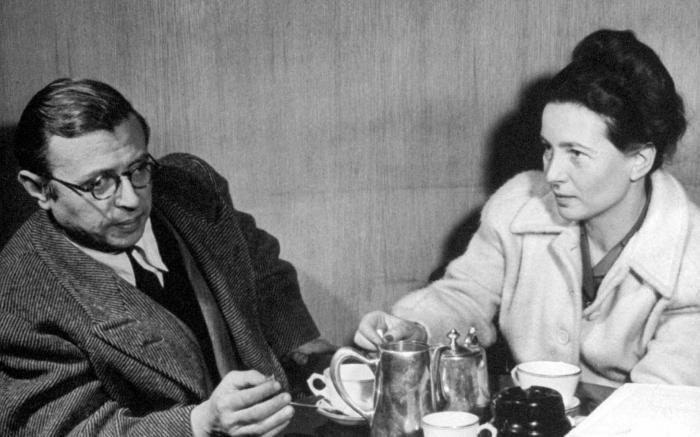 "My relationship with Sartre… was a non-accusatory relationship. We don't want to be under the false impression that we are holding each other's hands…living together because we are married. I don't have any other idea about having children, but the relationship between me and Sartre goes beyond being family, it's connected by knowledge.
I don't want to be like Sartre or like me. We are enough. No pressure here. Motherhood is what is built here. There is nothing sacred about it. Fertility is what happens naturally," says Simone de Beauvoir.
Simone's ideas caused a stir in the 1960s. It is still causing.
Equality: Equal rights, equal opportunity and equal pay for women are essential at all levels to achieve economic self-reliance. For this reason, the struggle for right to vote, right to property and right to education has been going on for centuries. Employment opportunities for women should be created at par with men, starting from agriculture to advanced technologies. Only then will equality spread in the society and gender discrimination will disappear. Women should also move towards those days without being paralyzed.
Finally, "Her feathers are clipped to one side… But she is blamed for not being able to fly..!" – As Simone de Beauvoir says, don't criticize until…!
Contact: indumathy.g@hindutamil.co.in