Monsoon has started in Tamil Nadu and heavy rain is falling in various districts. While this makes people happy on the one hand, it is distressing to see people flocking to hospitals suffering from colds, fevers, colds, runny noses, coughs, and sneezes during monsoons.
Due to this, many people fear when the rainy season comes. Celebrate the rainy season with joy, Dr. T. Bhaskaran, Director of Vellore Cancer Maharishi Siddha Medical Service Center and Director of IMPCOPS said that there are countless methods in Siddha medicine to protect oneself from any diseases.
When he says about this, "In order to withstand the cold environment that occurs during the rainy season, the internal heat of the body penetrates into the skin and regulates it, so there is a decrease in the ability to protect the body." So starting with digestive disorder and hunger, there will be sluggishness. Keeping this in mind, always eat slightly warm foods during the rainy season as they are easily digested. It is especially good to eat duwari, urag and pulses, old rice, millet and freshly picked vegetables and fruits.
It is also good to eat easily digestible panchamutti porridge, balkanji and sukku, tippili, through tippili, honey etc. We need to pay attention to the water we drink during monsoons. So, it is better to boil the water well and let it cool and then drink it. It is better that the water for bathing should be warm and warm as we drink it after boiling it. Before bathing, it is good to boil the leaves of Nochi, Nuna, Neem, Eucalyptus etc. alone or in bulk with water and take a bath.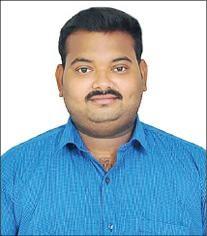 In the evening and at night, there will be no mosquito infestation if you smoke dry neem leaves or dry neem leaves or dry orange peel along with green camphor inside and outside the houses. Even if you burn garlic skin, coconut fiber, turmeric powder in fire and make smoke, mosquitoes will go away. During the rainy season there is a possibility of more diseases. Sip hot water or warm, lukewarm water. You can chew 10 Tulsi leaves daily, grind and grind Duduwala leaves, add the juice of Tippili and Kanda Tippili to your diet.
By this you can avoid getting colds. Ginger tea in the morning, suku malli coffee in the evening, pajji made of camphor leaves, and vada and adi made of Kalyana moringa leaves can prevent kapha diseases. At night, if you boil garlic in milk and eat it with pepper powder, turmeric powder and palm kernel, the phlegm in the chest will go away.
Roast cloves with a rock salt and eat them to get rid of cough and throat related ailments. A pinch of ground pepper along with licorice and mixed with honey can cure cough, sneezing and throat related problems. Along with this, we can protect ourselves from monsoon diseases by making and drinking drumstick soup, vegetable soup and barley porridge.