An old man's make-up videos have brought him a lot of fame and money. A 72-year-old man from China, Zhu Yanzhong, is going viral with all his videos on his channel. Zhu Yanzhang has been publishing videos using all the cosmetic products used by women such as lipstick, eye ink, cream, and mascara.
Those who ask why makeup videos are heartbroken when they know the reason behind the act. They ask people they know to subscribe to the channel. We are all doing something for our loved ones. We try to do it even if it is not an easy thing. That's how Zhu Yanchang has been posting these makeup videos.
6 years ago Zhu Yanzhang's grandson Jiao was stricken with a rare disease caused by a genetic defect. There is no medicine for that disease in China. Even if the drug is available in the US, it will cost more than 80 lakhs. Doctors have said that Xiao will only live for 18 months if he cannot be treated.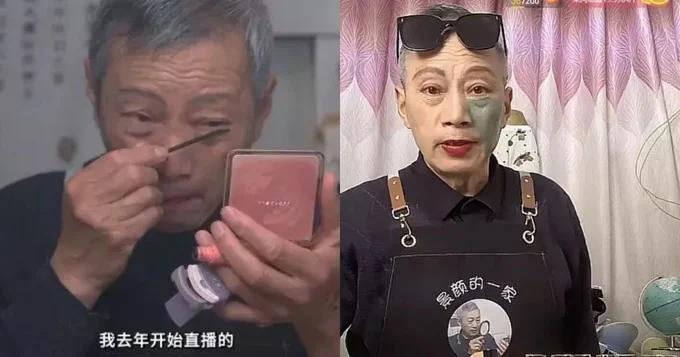 Xiao's father sold the house in an attempt to save his son. Zhu Yanchung gave the pension money. They took a loan. But the money was not enough. The family was at a loss as to what to do. It was then that Zhu Yanchung began working several part-time jobs. At a cosmetics company, she expressed her idea that if she put on makeup and posted a video, it would go viral. However, the company did not accept his idea.
Undeterred, Zhu Yanchung learned about cosmetics. He started a video channel himself. Initially there were negative reviews. At some point Zhu Yanchang's make-up, speech and the reason behind this video stole people's hearts. So many lakhs of people became subscribers. He was giving the income from it to his grandson's medical expenses. Now that the drug is available in China itself and the drug is included in the Chinese insurance list, the cost has come down. Among makeup videos, Zhu Yanchang has also been posting videos of his grandson.