"Mine is a normal middle-class family. But if today I am in a position where I am able to give employment to some people, I believe that the support given by my family since then till now is a great strength for all my efforts. We started this YouTube channel without any income back then. First of all, how to make tomato rice? I was making a video like that. But only YouTubers like us know the difficulty in it. Because after that we have to wash and fix all the dishes. It is not a single day but a multi-day series of work.
So, when I thought about what to do next at the level that this is no longer a set for us, I entered the food review as if we will do whatever comes our way. I took this bold decision because I am generally a good eater," says Krithika.
Planning: "Usually, before I leave for each city, I find out what food is popular there. Where? After deciding what food to taste, I start to leave. That interest is what drove me to upload food-related videos.
I have done diploma in film technology. Love got married eight years ago. Husband Arun Ponraj runs a photography and video studio. Our only daughter Lakshya is studying in second standard. It is only because of the support of my family that I am able to continue traveling. Mainly my daughter and my younger daughter are my first fans.
I worked in a private company for 12 years. I love to cook and eat. I wanted to do something about it and identify myself to society through it. So three years ago, I started a food YouTube channel called 'Tastey with Krithika'. In it, I am explaining about the special dishes of each town, going to those towns and tasting them, knowing the recipe and how to cook them. I am the first woman to start a food commentary channel in Tamil Nadu.
I didn't leave Chennai for any cities till I finished college. But my grandmother used to prepare non-vegetarian dishes that are popular in different towns like kola urundi, kuthu curry, curry dosa. After I started working, I also started tasting the foods that are popular in the respective towns when I went out to take photos. No matter how cheerfully we started the work, he and I never hesitated to give our efforts in any way. When it comes to work, we are both very serious people.
There is no such thing as a review: "Besides visiting all major cities of Tamil Nadu, I have also visited neighboring states like Puducherry, Andhra Pradesh, Goa, Kerala and Hyderabad. I have eaten many different foods. Special dishes of Madurai have a distinct taste. Rameswaram Bark Soru, Tothal Sweets, Nagercoil Dumplings, Nungu Sarpat are many types of food. Got a chance to taste French food in Puducherry. Biryani in Hyderabad, Kunaba Sweet, Seafood in Goa, especially oysters are delicious. I have reviewed almost all the districts in Tamilnadu except a few districts. I recently visited Malaysia and did a food review.
Identity: The job I was looking at was a good income. However, I wanted to do my favorite work. I wanted to make a mark for myself through it. So I quit my job to achieve my goal. At that time there was a curfew due to the spread of Corona. Undaunted, I continued my efforts. At that time my channel had only seven thousand subscribers. So I uploaded a video about people selling food online only, called 'CloudKitchen', and their food. It was well received by the people. Seeing this, a foreign media gave them an opportunity to work on television. More than that, my trip was food oriented.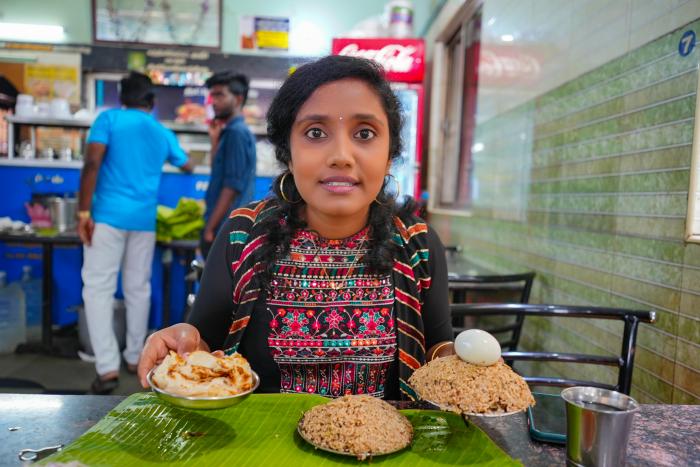 I am presenting the program on how to make the special dishes of each town easily at home. Through it I meet many different people and learn about their food habits. In my travels, I aspire to record the rich and delicious food, culture and traditions of not only India but also the world. I was able to achieve this success only after many failures and many attempts. If you plan and work hard, you can definitely achieve your goal.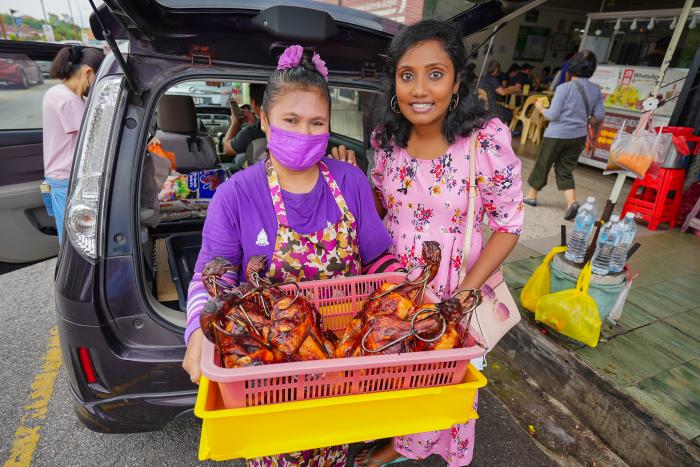 Problems: The problem I have faced as a woman is that I have faced a lot of toilet related problems in Tamilnadu. Toilets are nowhere to be cleaned. It is time to fix this very badly. Men are lucky in this regard. Such problems are always for women. It always causes extreme inconvenience and inconvenience to women. I know how many women on long journeys come home without drinking water because of such things. This is the greatest difficulty faced by women in any age even today. That's it," says Krithika.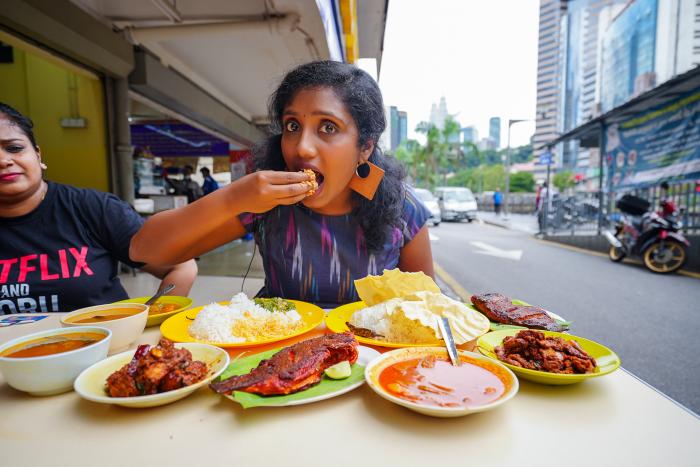 Criticism Endurance: "There are some people who criticize any video. I don't know how many days my mind was troubled after reading all that. But now I am out of it. I am doing a job that almost no one can fault. Those who criticize and comment on it will have bad character. Here the definition of how to criticize a woman should be established legally.
Everyone has said in the comments that you are a girl and you go out and eat like this. All these criticisms are the fertilizers of the tree of courage that has made me today. I can't find it nowadays. If a woman is to remain strong in any situation, she needs the support of her family. It's got me in every way. My husband Arun is very supportive of me in everything.
At first some hotels did not let us all in. Then they watched my video and let us inside the store. Anyway, I am happy that today 'Tasty with Krithika' means that many people in Tamilnadu know my face," says Krithika.
– Contact: gandhiraja.g@hindutamil.co.in