The shooting of Mohanlal-Trisha starrer has now resumed after 3 years.
'Drishyam' directed by director Jeethu Joseph starring Mohanlal. After the film was well received, it was remade in Tamil, Hindi and Telugu and received positive reviews from all quarters. The film was released in Tamil as 'Papanasam' starring Kamal and Gautami. After this film, Jeethu Joseph directed 'Drishyam 2'. The film was also well received. After that his movie 'Twelfth Man' with Mohanlal was released in OTD.
Before these films, he started the film 'Ram' starring Mohanlal and Trisha. As most of the scenes of the film were to be shot abroad, the film was halted mid-way due to the spread of Corona. After that, Jeethu Joseph directed the movie Drishyam 2.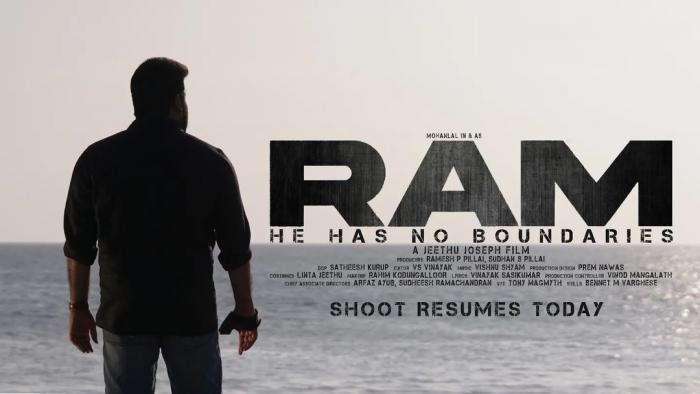 In this case, the director has said on his Instagram page that the shooting of 'Ram' has started again. The shoot is said to take 8 to 10 days.
Director Jeethu Joseph has mentioned this on his social media page, 'After three years, the shooting of Ram starts today. We need your support and wishes.'
The shooting has started from today in Ernakulam, Kerala. The crew is also planning to shoot in England, Morocco, London and Tunisia. It is worth noting that the film is being made with a very big budget in the alliance of Mohanlal and Jeethu.