Data of around 400 crore Twitter users has been put up for sale by hackers on the dark web. This includes users' names, email addresses and phone numbers, it said.
This has been confirmed by the Israeli cyber intelligence agency Hudson. The company has also pointed out that the hacker has shared the data of 1000 Twitter users as proof of that. The company also said that the hacker has taken this to the attention of Twitter or Elon Musk. It is also reported that the leaked user data includes celebrities like Salman Khan and Sundar Pichai.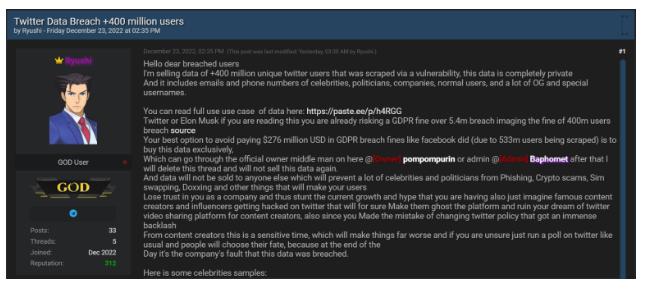 He is reported to have said that if he is approached through an intermediary, his user data can be avoided by cybercriminals. Experts have suggested that hackers may have collected user data due to an API flaw.