Zebronics Smart watch Price in India: Zebronics, an Indian manufacturer of mobile accessories, audio products, has launched the new Iconic Smartwatch 3 as its latest smartwatch in India.
This is the company's first smartwatch to come with an AMOLED display. It has a large 1.8-inch AMOLED display, supports Bluetooth calling. That means users can make calls directly through the watch without taking the phone out of their pocket.
Prime Day 2022: Up to 60% Off Smart Water Heaters!
This smart watch is very attractive as it comes with all the display features. Check out the features, price and offers of this smartwatch in detail.
Zebronics Iconic Smartwatch 3 Features – Zebronics Iconic Smartwatch 3 Features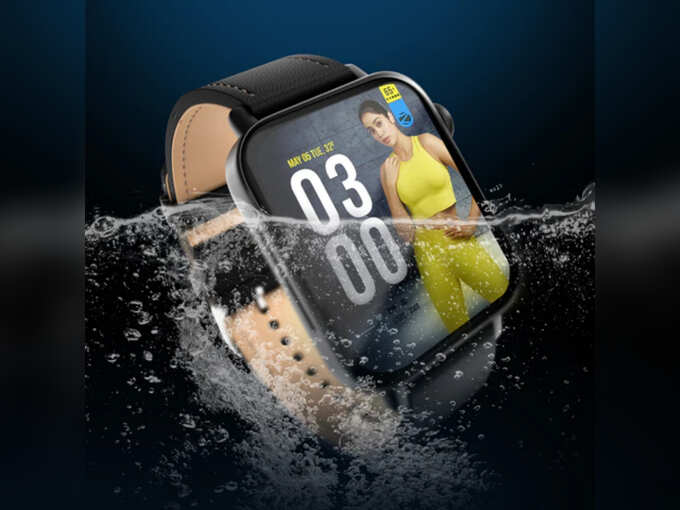 The new Cebranics smartwatch comes with a curved and large touchscreen. This allows users to easily interact with the watch UI. This watch is compatible with both Android and iOS platforms.
It has 10 watch faces. Also, you can choose from over 100 watch faces from the app. This watch comes with several fitness features.
Apple Watch: Irregular Heartbeat – Apple Watch to save woman from big trouble
It has sensors that monitor real-time blood pressure, blood oxygen level (Sp02), heart rate etc. This way you can keep track of your health.
The new 4K QLED Smart TVs brought by the Japanese company Toshiba!
It also has other features like pedometer, calorie counter, distance tracking, sleep tracking, reminder, meditative breathing. This watch comes with 100+ sports modes. The smartwatch is IP67 rated for protection.
Zebronics Iconic Smartwatch 3 Price – Zebronics Iconic Smartwatch 3 Price
It also has features like Caller ID/Call Reject, Alarm, Remote Camera Shutter, Music Control etc. You can receive notifications directly on the smartwatch from various apps.
Also, you can activate the voice assistant on your smartphone from the watch. It would be great to have a calculator facility. The Iconic Smartwatch 3 is available on Amazon at a starting price of Rs.3299.