The company has rolled out a new feature to send money from Paytm to other UPI users.
Until now, you can send money from one Paytm account to another Paytm account with just a phone number. But the question arises how to make payment for those who don't have Paytm account and other UPI account holders. Those who do not have a Paytm account so far have been given the facility to make payments to their account.
It also provides easy remittance facility to other UPI account holders. For that a new feature has been added in the Paytm app.
Also Read: Mars to Earth .. NASA parceling soil samples into bags .. Video!
This allows Paytm to send and receive money directly from your Paytm-Bank account to third-party UPI users like GPay, PhonePe and more. This new feature will help make UPI payments faster and easier without any hassle of using different apps.
We tell you how to send money from Paytm to other UPI apps like GPay and PhonePe..
First update your Paytm app to the latest version.
Open Paytm and tap on "To UPI App" under UPI Money Transfer section
Now enter other UPI Account ID
If there is 1 such account it will be approved and proceed to next page.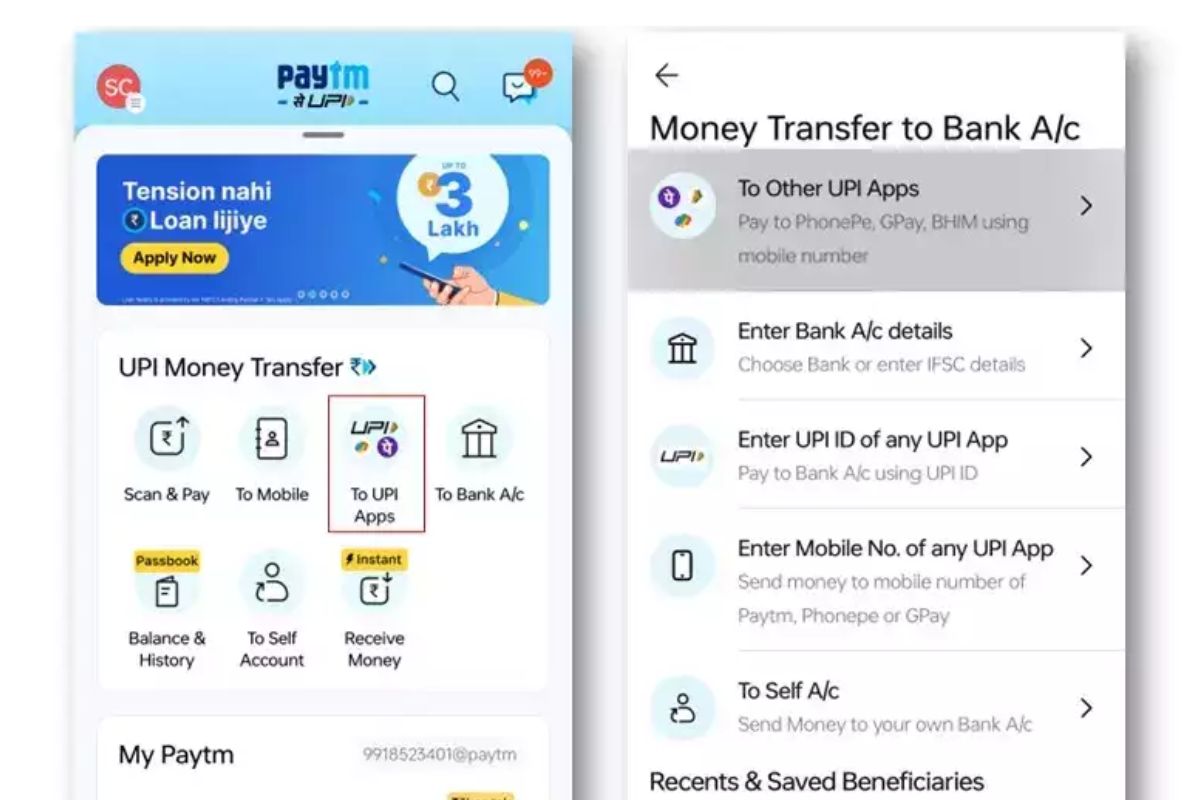 Enter the amount you want to send
Tap Pay Now to start the money transfer
Then enter your Paytm PIN
Now the payment has been made to your desired UPI account.
Note that this method will work if the recipient does not have a Paytm account and you want to send money to their PhonePe or GPay accounts.
.