If you or someone close to you is planning to buy a smartphone at a low price, then check out the best offers on Flipkart. The current offer offers a chance to buy a great smartphone like the Realme C30 at a very low price. Check out this smartphone deal on Flipkart here.
Realme C30 offer
The Realme C30 smartphone is a 2GB RAM and 32GB storage variant. On regular days its price is Rs. 8,499. But after the 20 percent discount on the offer, you can buy it for Rs 6,799. You can save around Rs 1700 by buying the phone on offer. Talking about the banking benefits, paying through Axis Bank's credit and debit cards is an added bonus. Additional savings of up to Rs.355 can be made if payments are made on those cards. On the other hand, you can save up to Rs 355 by paying with an ICICI Bank credit or debit card.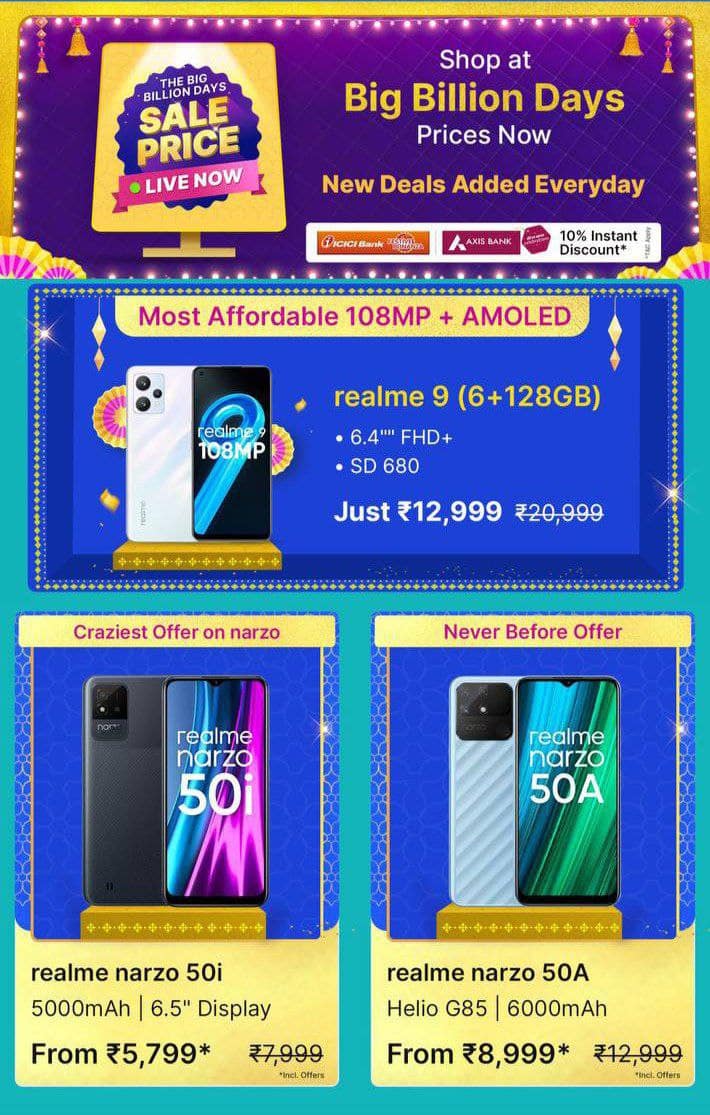 Apart from this, you can save 10 percent i.e. up to a maximum of Rs.1500 on Axis Bank credit and debit card EMI transactions. Pay with Flipkart Axis Bank card and save 8 percent i.e. up to Rs.1500. Considering the exchange offer, you can get a bonus of up to Rs.6,250 if you exchange your old or existing phone. However, it should be noted that the full benefit of the exchange offer depends on the current condition and model of the phone you are offering on exchange. If the full benefit of the exchange offer is availed, the effective price of the phone will come down to just Rs 549.
Features of Realme C30
Realme C30 has a 6.5-inch HD+ display. The first 8-megapixel camera is given on the back of this smartphone. At the same time, it has a 5-megapixel front camera on the front. Talking about the battery backup, it packs a 5000mAh battery. Unisoc T612 processor is provided in it. It has 2GB of RAM and 32GB of internal storage, which can be expanded up to 1TB via microSD card.