Samsung Galaxy Watch 5 Price: South Korean company Samsung will launch Galaxy Watch 5 series of smartwatches next month along with Galaxy Fold 4, Galaxy Flip 4. Samsung is expected to launch two models in its new smartwatch lineup.
This includes the Samsung Galaxy Watch 5 and Galaxy Watch 5 Pro. In this context, the price of the new Galaxy Watch 5 series has been leaked. According to reports, the base model with Bluetooth connectivity will be priced at 259.98 Euros, which is Rs 21,176 in Indian currency.
Also, we can know from the published information that the price of the same 44mm model will be around Rs.23,500 (286.90 Euros) and the price of the Samsung Galaxy Watch 5 Pro 45mm model will be around 35,000 rupees.
Samsung Galaxy Watch 5 Features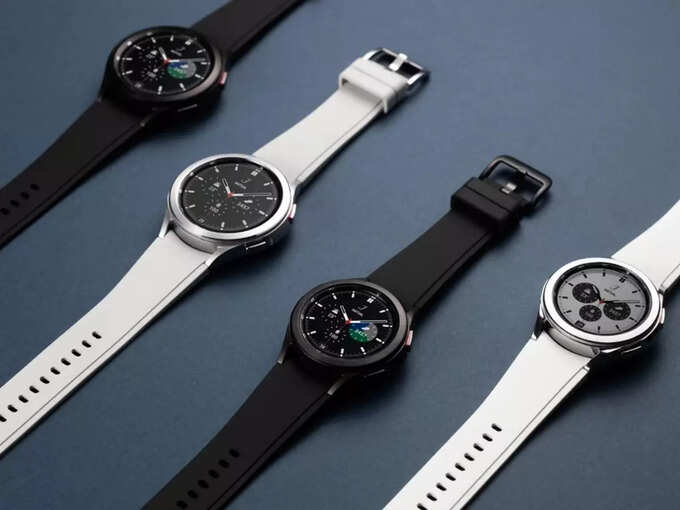 The Galaxy Watch 5 Pro is available in three color options – Black, Gray and Titanium. On the other hand, the Watch 5 series is said to be available in several color options including white, black, and blue. Additionally, the Watch 5 series is powered by Google's exclusive Wear OS 3.5.
The series has been given a 5ATM water resistance rating. Also, it will have GPS support. This smartwatch comes in LTE and Bluetooth options.
Recently, Evan, who publishes Tech Leaks, shared renders of the Samsung Galaxy Watch 5 series. As such, the new leaked information confirms that the company will introduce a classic model of the Watch 5 series.
New foldable Samsung phone to debut – Galaxy Z Fold 4 Launch
The company is said to be launching two foldable phones, the Galaxy Z Fold 4 and the Galaxy Z Flip 4 at the event. The prices of these phones have also been leaked now.
It has been revealed that the Galaxy Z Fold 4K 256GB storage model will be priced at Rs 1,54,552 in Indian currency, while the 512GB storage model will be priced at Rs 1,61,451.

Full features