If asked what was the first phone for most people, it would be a Nokia phone. No matter how many phone companies like iPhone, One Plus, Vivo, etc., the nostalgic feeling of Nokia phones will not change.
Yes folks. Nokia was the first company to manufacture and sell toilet paper. Are you curious to know the fascinating story of how toilet paper went from being a technological device? Let's go into the story..
A small pulp company was established in southern Finland in 1865. Around that time, the Finnish engineer, Fredrik Idestam built his first paper mill in Tampere. Three years later, the thriving small business moved to Nokia. Located on the banks of the Nokiavirta River, they gave the company a commercial name of Nokia. At that time they were the leading company in toilet paper production.
After that they used to generate electricity from the nearby river and use it in their company. Later, in 1918, Nokia joined forces with the Finnish Rubber Company to start manufacturing tires and boots. Nokia is the company's third product. Business also started heating up.
In the following years, the Finnish company grew. In fact, Nokia acquired the cable company Suomen Kaapelitehdas Oy. Nokia decided to make a profit by sending the electricity generated by these cables to other places.
After that it slowly started making televisions, micro-computers etc. Finally in the late 1980s, Nokia returned to telecommunications. It was only in the 1990s that it began to focus exclusively on all things telecommunication.
The company became more powerful in the 2000s. Dominated the economy in its native Finland. At the time, the value of Nokia's net sales was equivalent to the annual budget of the Finnish government. In addition, 60% of the value of the Helsinki Stock Exchange was owned by Nokia.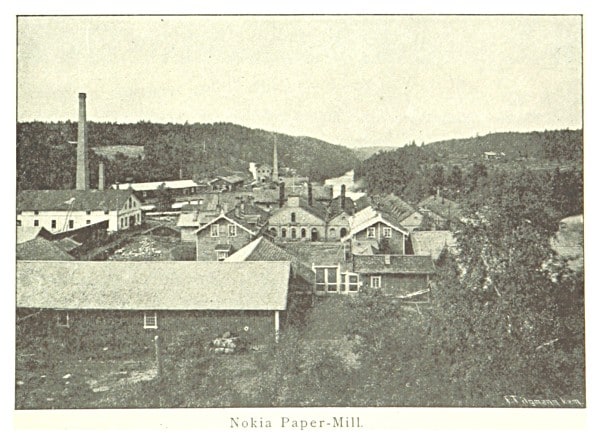 Nokia was the first to use phones in cars. After that it started manufacturing cellular phones. Since then smart phones have come but the company has focused on making low budget phones. The common people were easily accessible.
Also Read: Do you know the story of Netflix?
Nokia was the uncrowned king of the tech empire until the first iPhone. It then sold Nokia's telephony division to Microsoft. Today, Nokia is mainly focused on telecom infrastructure and has signed 5G agreements with 66 telecom operators. The company has signed an agreement with NASA to build a cellular network on the moon.
A paper pulp company has built an empire of its own by becoming a global telecommunications equipment manufacturer.
.