Vehicle tires individually connect the entire vehicle to the road. We never fail to maintain the tires of the vehicle. Let's pay full attention to the tire by regularly filling the air and checking the puncture. In most cars, the tires fitted are designed to last at least 40,000-50,000 km. Almost 5 years for vehicles. Tire lifespan varies by vehicle user. It is important to check the life of your tires regularly and it only takes a minute to do this. All you need to do is perform a coin check on your tire. Not sure what that is? Read more to know.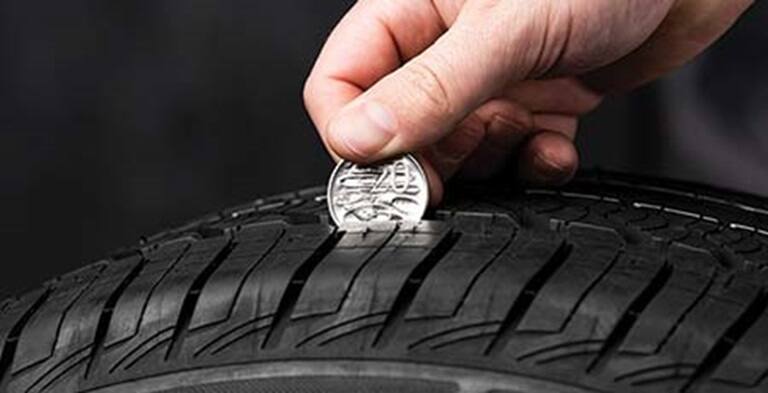 1. A rupee coin works well to estimate the tread depth of a tyre. The deeper the coin goes, the longer the tire has.
2. If a quarter of a rupee coin is sunk in a tyre, the coin becomes more visible when the tire treads begin to lose depth.
3. It is important to check all four tires using the coin check method, including the spare tire. If the tires show uneven depth, it may be due to alignment issues. Ensure that the tire wears evenly.
4. It is wise to have wheel alignment and balancing done during vehicle service or at least once every six months. Also, check the tire pressure according to the manufacturer's recommendations.
5. New tires show their own tire wear. The same should be observed.